Sixth arrest after £4.8m toilet burglary at Blenheim Palace
14 November 2019, 20:25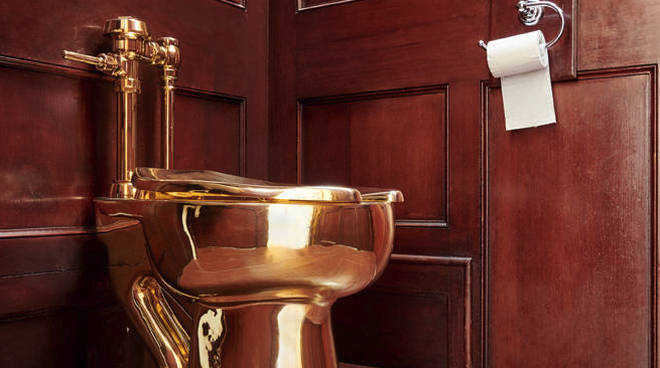 A sixth person has been arrested as police look for a stolen 18-carat solid gold toilet that was taken from a World Heritage Site.
A 35-year-old man from London is being questioned on suspicion of handling stolen goods, according to Thames Valley Police.
The expensive toilet was stolen from Blenheim Palace in the early hours of the morning on September 14 in an overnight raid.
The fully-functioning toilet is yet to be recovered and the palace's insurance company said up to £100,000 could be offered as a reward for its safe return.
The luxury toilet, which was created by Italian artist Maurizio Cattelan, was on display at Blenheim Palace.
It was once offered to President Donald Trump, who turned it down.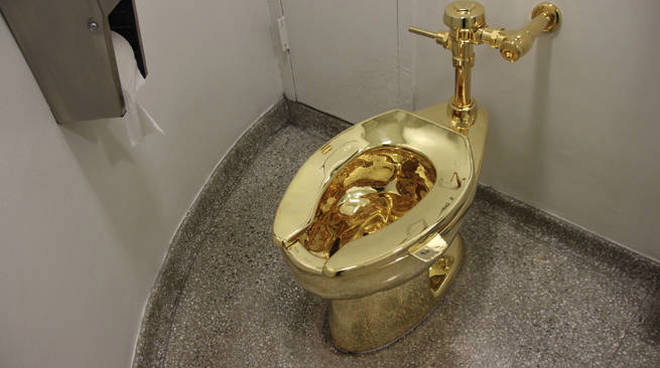 Five people were previously arrested in connection with the theft and have since been released under investigation.
A 66-year-old man from Evesham was arrested on suspicion of burglary and a 35-year-old man from Cheltenham was arrested on suspicion of conspiracy to burgle.
A 34-year-old man, a 35-year-old man and a 36-year-old woman, all from Oxford, were arrested on suspicion of conspiring to commit a burglary of a building other than a dwelling.
Blenheim Palace, based in Oxfordshire, was built between 1705 and 1722 and is the birthplace of Winston Churchill.