"Someone Help!" Delivery Man Set Upon By Hooded Gang In Middle Of Street
12 November 2018, 16:28 | Updated: 12 November 2018, 16:35
A delivery man was robbed by a gang of yobs as he dropped off a KFC takeaway in Manchester.
The victim, who wished to remain anonymous, managed to film the moment he was set upon by a group of around 10 hooded youngsters.
He said his phone was stolen and as well as his bike as he gave chase to one of the robbers on Saturday afternoon.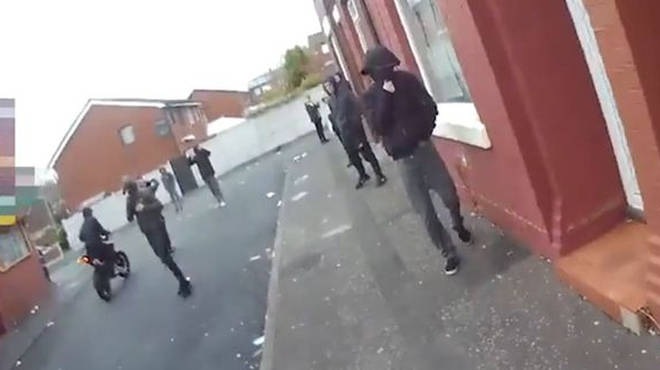 "I was totally shaken up. I couldn't sleep last night to be honest," he told Manchester Evening News.
"It's the first time I have found myself in this situation.
"When I first arrived there at the address, it was like a ghost town. In my gut I felt I shouldn't have delivered it.
"I don't know why I carried on delivering it."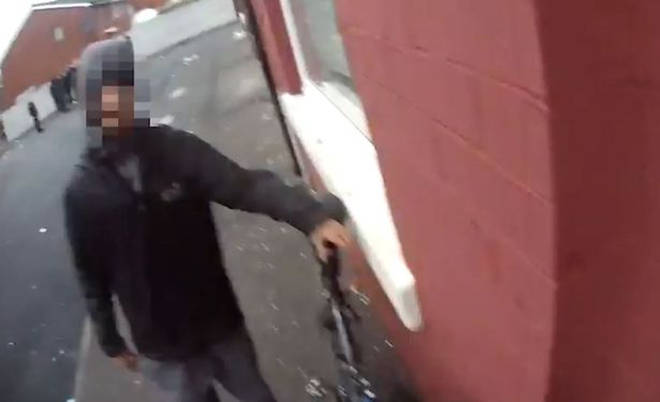 The chilling video shows the gang walking towards him as he dropped off the food in Moston.
They grabbed his bike and chased after him, before he shouted "someone help" as one the gang stole his phone.
Greater Manchester Police confirmed they were called to a report of a robbery on a food courier on Cicero Street at 3pm on Saturday.