Prince Philip To End Royal Duties
4 May 2017, 08:25 | Updated: 4 May 2017, 10:51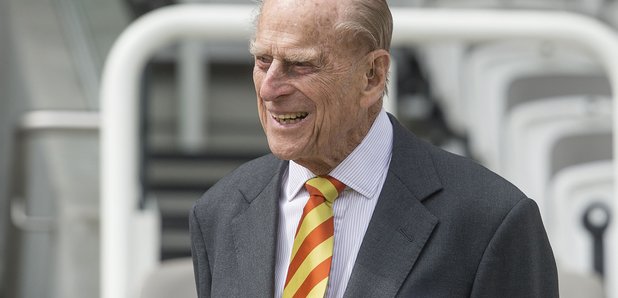 Buckingham Palace has announced that Prince Philip is to end his Royal duties.
The Duke of Edinburgh will no longer carry out public duties after the autumn.
All senior staff and aides from royal residences across the country were ordered to London for a meeting amid mounting speculation over what they would be told.
A statement from Buckingham Palace read: "His Royal Highness The Duke of Edinburgh has decided that he will no longer carry out public engagements from the autumn of this year.
"In taking this decision, the Duke has the full support of the Queen. Prince Philip will attend previously scheduled engagements between now and August, both individually and accompanying the Queen.
"Thereafter, the Duke will not be accepting new invitations for visits and engagements, although he may still choose to attend certain public events from time to time.
"The Duke of Edinburgh is Patron, President or a member of over 780 organisations, with which he will continue to be associated, although he will no longer play an active role by attending engagements.
"Her Majesty will continue to carry out a full programme of official engagements with the support of members of the Royal Family."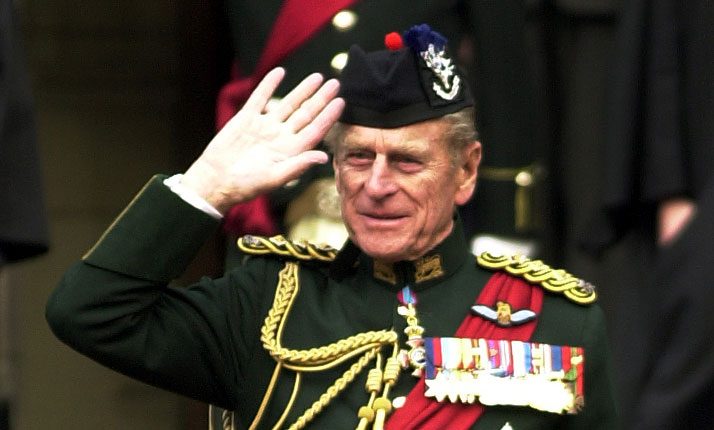 - Prince Philip's Biggest Gaffes: His Best One-Liners
Prime Minister Theresa May said: "On behalf of the whole country, I want to offer our deepest gratitude and good wishes to His Royal Highness the Duke of Edinburgh following today's announcement that he will stand down from public duties in the Autumn.
"From his steadfast support for Her Majesty the Queen to his inspirational Duke of Edinburgh Awards and his patronage of hundreds of charities and good causes, his contribution to our United Kingdom, the Commonwealth and the wider world will be of huge benefit to us all for years to come."
Jeremy Corbyn said: "I would like to pay tribute to Prince Philip following his decision to retire from public service. He has dedicated his life to supporting the Queen and our country with a clear sense of public duty.
"His Duke of Edinburgh's Award scheme has inspired young people for more than 60 years in over 140 nations. We thank Prince Philip for his service to the country and wish him all the best in his well-earned retirement."
Yesterday, the Queen met Prime Minister Theresa May on Wednesday to formally agree the dissolution of parliament ahead of the general election, while Prince Philip attended Lord's Cricket Ground to open a new stand.
Earlier, Royal commentator Phil Dampier told LBC that the most likely result of the meeting is for the Queen and Prince Philip to hand over some Royal duties.
He told Nick Ferrari: "This announcement is probably going to be that [Prince Philip] is going to give up his patronages. He's got 800 patronages, the Queen's got about 700. It might even be that the Queen is going to announce some of her patronages as well. I really think it's time they had a good rest.
"Possibly also, they might be moving down to Windsor Castle full-time, because as you know, there is going to be these repairs done at Buckingham Palace and they don't want to be sitting there with all the clacking and banging going on.
"The main reason that they are going to tell the staff first before the rest of us is that some of these staff have worked for the Queen and Prince Philip for decades and it's only right and proper that they should be informed first about what the consequences of this are.
"If some of them are going to have to move to Windsor Castle, possibly even lose their jobs.
"They are very loyal and very fond of the Queen and Prince Philip.
"Once they've told them, they will announce it at around 10.30 or 11am and we'll find out the truth."