Travel Chaos: Flights Delayed At Stansted Airport After Overnight Lightning Strikes
27 May 2018, 08:36 | Updated: 27 May 2018, 11:05
Flights to and from London Stansted Airport are facing delays after a series of lightning strikes across the South of England last night.
Hundreds of passengers are facing delays as flights to and from London Stansted Airport as aircraft refuelling systems were reportedly struck by lightning overnight.
The delays come on a Bank Holiday weekend and at the start of school half-term.
A spokeswoman for Stansted said: "Due to an earlier lightning strike, the aircraft fuelling system was unavailable for a period this morning.
"Engineers have been on site and have now restored the system, however flights may still be subject to diversion, delay or cancellation.
"We apologise for the inconvenience and advise all passengers to check with their airlines for their latest flight updates."
Several passengers tweeted their frustration at being told to board planes, only to then sit on the craft for hours without take-off.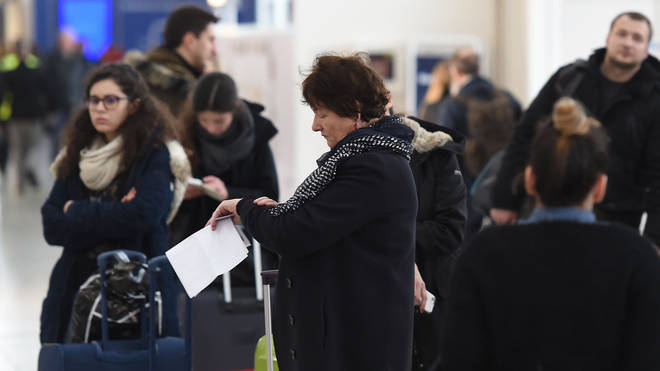 The Met Office issued a yellow warning for rain and flooding for most of the country, with warning of damage to some buildings from floodwater, lightning strikes, hail, or strong winds as thunderstorms swept across London and the south of England overnight.