Storm Atiyah: 70 mph winds and warnings of 'disruption'
9 December 2019, 06:36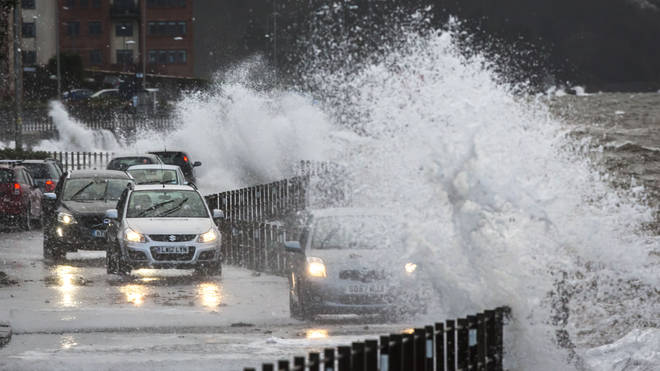 Strong winds are expected across Monday with warnings of disruption in place for south-west and north-east regions.
The first storm of the season Storm Atiyah has hit Wales, southwest England and Ireland forcing flight cancellations and diversions, and causing power outages in several areas.
County Cork saw winds of 79 miles per hour with flights there either cancelled or disrupted and some properties experiencing power cuts.
The south-west of England and Wales were hit overnight by gales of up to 70mph after the storm swept in from Ireland, where it disrupted transport and power networks.
The Met Office has issued yellow weather alerts for up until 9am today for areas stretching from north-west Wales to the Isle of Wight, while a second yellow warning remains in place for England's east coast from Norwich to Middlesbrough.
The Met Office says delays are likely to road, rail, air and ferry transport, and that short-term loss of power is possible in some areas.
Western Power Distribution said it had experienced 26 high voltage faults in the south-west on Sunday and two in Wales, leading to 5,500 customers being cut off from power over the course of the day.
Yellow warnings for wind are in place until 9 am and lunchtime for the northeast of England with authorities warning of very strong winds and possible disruption.
This is the first "named" storm of the season, this means weather officials give it a code name. As it's the first storm it begins with "A," the next major storm will be called Storm "Brendan," and they will continue alphabetically.
Meanwhile, a second strong storm is expected to hit Britain on Tuesday, with wind gusts potentially reaching 100mph.