Sudesh Amman: Streatham attacker shot dead 60 seconds after launching attack
3 February 2020, 12:52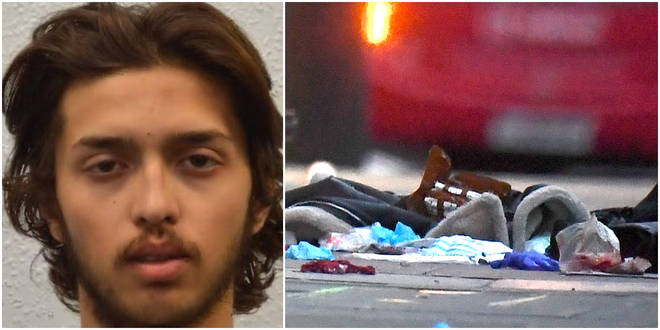 The Streatham terrorist who stabbed two people was shot dead by police within 60 seconds of launching his attack.
Sudesh Amman, 20, from Harrow, was released from prison 11 days before the attack after serving half of a three-year four month prison sentence for a string of terror offences.
The Met Police said he was being tracked by undercover officers as soon as he left a property nearby shortly after 1.20pm.
From there, he walked into a shop on the high street just before 2pm, stealing a knife and unwrapping it as he ran from the shop.
It took him just 60 seconds from the moment he entered the shop to begin attacking innocent bystanders on the street.
Armed police who were tailing him then took only 60 seconds to shoot him dead in the street.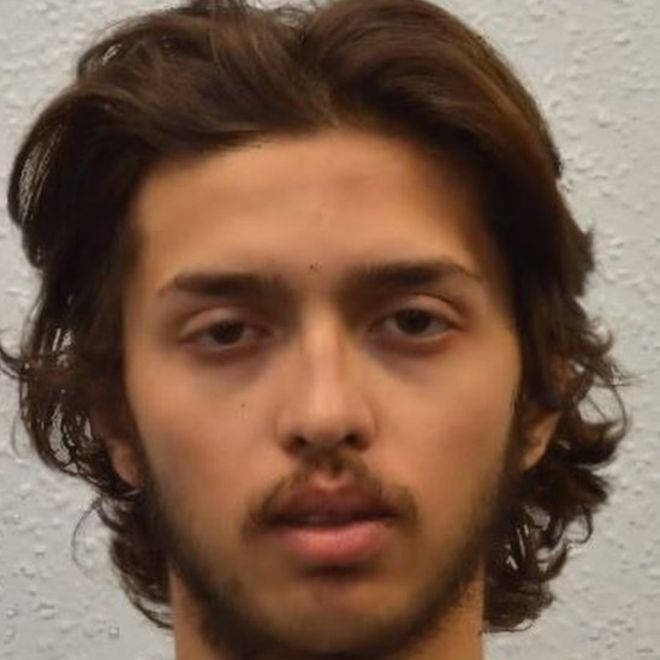 As part of their ongoing investigation, detectives have identified 50 witnesses who are submitting statements.
In May 2018, he was arrested and charged with nine offences of dissemination of terrorist material and seven offences of collection of information of a kind likely to be useful to a person committing or preparing an act of terrorism
Amman, whose "life goal" was to be a martyr, was jailed in December 2018 after pleading guilty to the offences.
Alexis Boon, the then-head of the Metropolitan Police Counter Terrorism Command, said at the time Amman had "a fierce interest in violence and martyrdom" and a "fascination with dying in the name of terrorism".
A notebook recovered from the then-18-year-old's home listed his "life goals" as dying as a martyr and going to Jannah [the afterlife].
Man shot dead on south London street after three injured in terror attack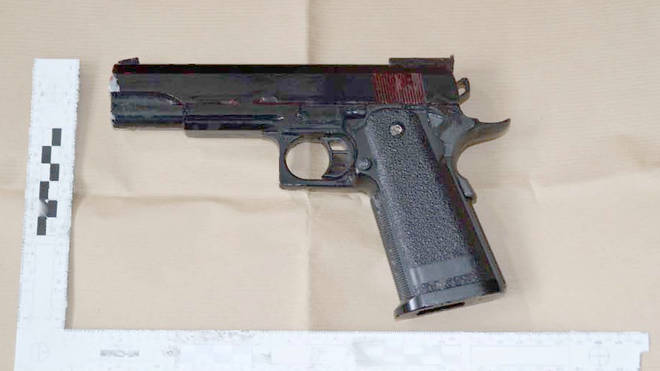 Nearly 350,000 files were taken from the teenager's devices during the 2018 investigation, which included manuals on combat techniques, knife fighting and bomb making.
Such documents included titles such as Bloody Brazilian Knife Fighting and How to Make a Bomb in Your Kitchen.
An airgun, a black flag and a combat knife were also seized.
His online chats further revealed "his terrorist mindset," Boon said.
He had pledged his allegiance to the Islamic State in conversations and had expressed his hatred for "kuffars" (non-believers).
The teenager had also said he wanted to carry out an attack.
In one message, he was found to have encouraged his girlfriend to behead her "kuffar parents".
Other messages to his family Whatsapp group showed Amman - a former student North West London College - had told them: "radicalising is not wasting time".
Speaking to Sky News on Monday, Amman's mother Haleema Faraz Khan said her son was a "nice, polite boy" but had been "brainwashed" after watching extremist material online.
She said this was further deepened during his stint at Belmarsh Prison.
Khan added that she had spoken to her son just hours before he launched his attack, where he had asked her to make him a mutton biriyani.
She said she "had a feeling" he was responsible after hearing the reports.
Amman had 'unfinished business'
In December, the Henry Jackson Society warned the government against releasing Amman before ensuring he did not pose a threat to society.
Dr Paul Stott, a research fellow for the think-tank, said at the time: "Before considering releasing motivated individuals back into a community whose values they rejected, the authorities must be certain they do not prove a threat to the peace and good order of our society."
On Sunday, Dr Stott said Amman now appeared to be "back on London's streets with unfinished business".
He added: "The extreme nature of his Islamist beliefs was such that in May 2018 he was arrested within 24 hours of police being alerted to his activities."
Dr Stott called for an "immediate moratorium on the release of terrorist prisoners, whilst the government reviews each individual case."
A Whitehall source said Amman had been under surveillance at the time of the attack, adding: "It could have been much worse than it was."
"There had been concerns when he was in prison but there were no powers for any authority to keep him behind bars.
"There was nothing that could be done to keep him behind bars under existing laws, hence why he was under surveillance and strict licencing conditions.
"He had served half of his sentence, which was more than three years, so had to be released despite concerns over his conduct.
"The public will look at this case and say why was this individual not kept behind bars and the Prime Minister shares that view.
"This shines a light on something that clearly needs addressing."