Student told to 'self-isolate' for two weeks over coronavirus link
8 February 2020, 18:05
A student at a school in Brighton has been instructed to self-isolate for two weeks following a confirmed case of coronavirus in the area.
Parents at Portslade Aldridge Community Academy were sent a message on Friday saying that one child would be staying at home in self-isolation.
The school said that parents would be notified should the child start to show symptoms.
In its statement, the Brighton school said: "As I am sure many of you are aware, media outlets reported on Thursday of a first confirmed case of the coronavirus in Brighton.
"We are working in collaboration with and being guided by the local authority and Public Health England to ensure that we at PACA are acting consistently with the right medical advice.
"Today we have been contacted by a parent of a student at PACA who was contacted by Public Health England as part of their investigation concerning the confirmed case that was reported in the press.
"We have been informed by the parent that they have been advised by Public Health England to self-isolate their child at home for 14 days. If at any point the child is found to be symptomatic we will be notified."
It comes after a man was confirmed to have tested positive for coronavirus in Brighton on Thursday.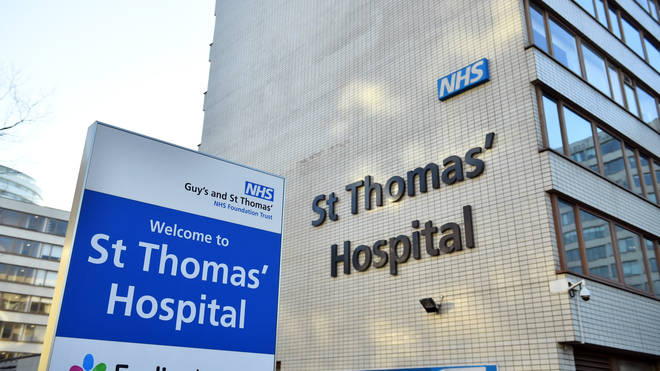 The news comes as five British tourists tested positive for coronavirus in a ski resort in France.
This means the number of confirmed cases globally has passed 34,000.
The group, which included a child, are not in a serious condition.
They were staying in the Alpine resort area of Contamines-Montjoie near Mont Blanc when they came into contact with someone who had recently returned from Singapore.
French officials said the person had returned from Singapore on January 24 and stayed for four days in the area in eastern France, before returning to England on January 28.
The five Britons whose diagnosis was confirmed, as well as people they had close contact with - 11 people in total, all of British nationality - were taken to hospital on Friday night in Lyon, Saint-Etienne and Grenoble.
French health minister Agnes Buzyn said they were not in a critical condition.
The death toll in China has passed 720 and 3,399 people were diagnosed over the last 24 hours, reversing two days of declines, and prompting further anger directed at the ruling Communist Party.
The public has criticised their response, with tensions rising further over the death of a doctor who was threatened by police after trying to sound the alarm about the disease more than a month ago.
The US embassy in Beijing said a 60-year-old US citizen diagnosed with the virus died in Wuhan on Wednesday, apparently the first American fatality of the outbreak.
Japan's foreign ministry said a Japanese citizen being treated in Wuhan had died of pneumonia and also was likely to have been infected with the virus.