Stratford Stabbing: Teenager arrested on suspicion of murder after 15-year-old stabbed to death
11 October 2019, 22:38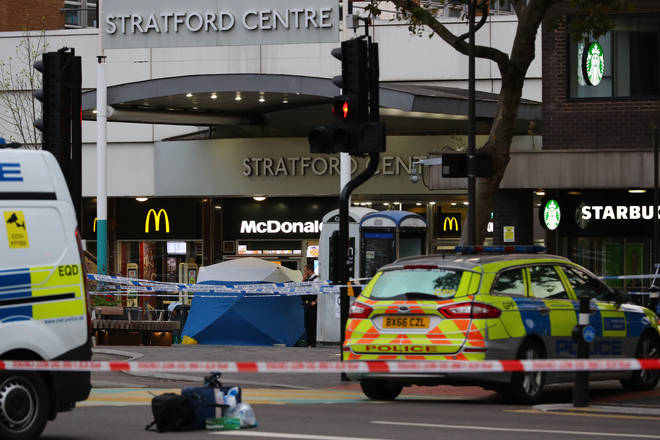 A 15-year-old boy has handed himself into police over the murder of a teenager of the same age in east London.
The teenager has been arrested on suspicion of murder and remains in custody.
The murdered 15-year-old was named by police Friday as Baptista Adjei, from North Woolwich.
He was killed after being attacked outside Stratford Broadway yesterday afternoon.
Baptista was stabbed to death outside the Stratford Centre on Thursday.
A second 15-year-old boy was rushed to a major trauma centre with serious injuries.
Dozens of police cars were present outside the shopping centre, as well as the London Ambulance Service.
The male was pronounced dead at the scene at 3.49pm by medics from the London Ambulance Service, an air ambulance was sent to the scene.