Tesco Good Friday Beer Ad Prompts Criticism
13 April 2017, 19:49 | Updated: 14 April 2017, 07:18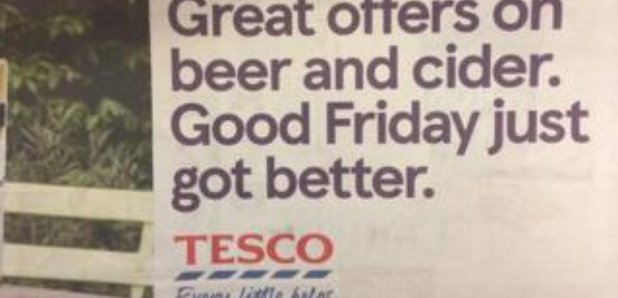 "Good Friday just got better" proclaims this Tesco ad for a special beer offer - but some Christians are very unimpressed.
The newspaper ad has been running to promote special Easter offers on beer and cider.
But the tagline "Good Friday just got better" has irritated some Christians who say it's disrespectful.
Reverand Richard Coles says the ad is "extraordinarily and unnecessarily ignorant".
"We know that Easter is an important time of the year for our customers," said a Tesco spokesperson.

"It is never our intention to offend and we are sorry if any has been caused by this advert."