Thug Wields Shovel, Rams Truck And Smashes Window In "Unbelievable" Road Rage Attack
29 November 2016, 15:23 | Updated: 29 November 2016, 15:32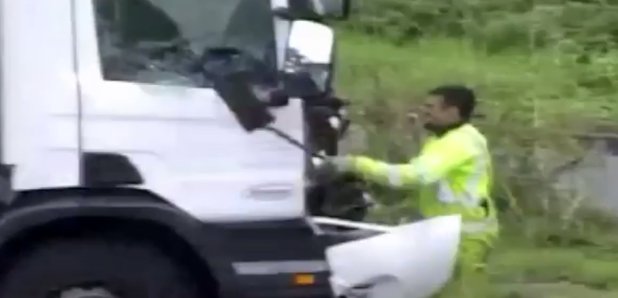 Greater Manchester Police are trying to find this man after he launched an incredible attack in the middle of a busy motorway after colliding with another lorry.
The man was driving a pick-up truck that collided with a truck on the M62 in Eccles. Both pulled onto the hard shoulder and two men got out of the lorry to swap details with the pick-up truck driver.
But things swiftly became violent as he became abusive and launched into a physical assault of the lorry driver, who fled to the safety of his cab. He locked himself inside but things became even more terrifying as the pick-up truck driver reversed repeatedly into the truck.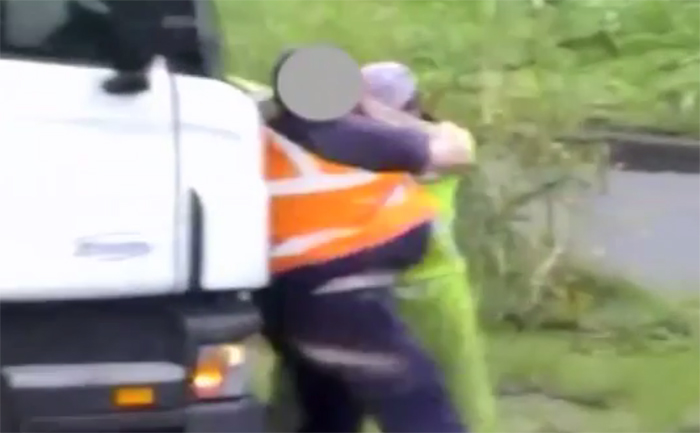 He wasn't finished there.
The suspect grabbed a spade from the back of the vehicle and tried to smash his way into the cab. The glass shattered but unable to open the door, he fled the scene.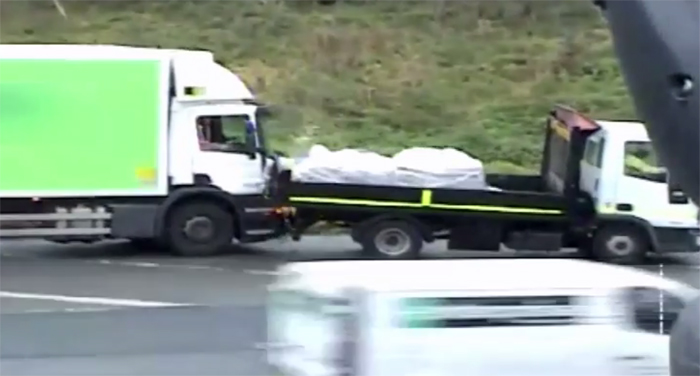 PC John Cavanagh from GMP's Roads Policing Unit called the attack "unbelievable".
"Luckily neither of the men were seriously injured however they have been left terrified by the incident.
"The driver and passenger in the lorry were just trying to get on with their day's work when they collided with the man in the pick-up truck, accidents happen and they were attempting to deal with the situation in an appropriate manner. No one could have anticipated the level of violence they would then fall victim to.
"It was broad daylight and the man can be clearly seen, someone must know who he is."
Anyone with any information should contact police on 0161 856 6108 or on 101.