Topless Extinction Rebellion protesters blockade Waterloo Bridge
8 March 2020, 12:51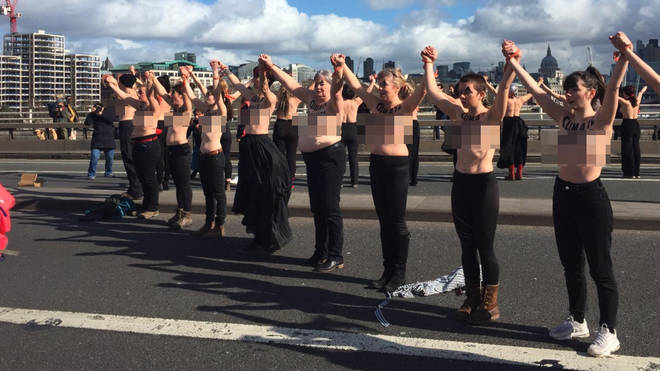 A group of women blocked Waterloo Bridge in central London today as part of a protest for Extinction Rebellion.
The women formed a "topless chain" on International Women's Day to highlight "the vulnerability of women in the face of climate breakdown. "
Around 30 topless female protesters holding Extinction Rebellion flags took part in the action.
One XR group said the protest was about "saying no to abusing the planet and abusing women."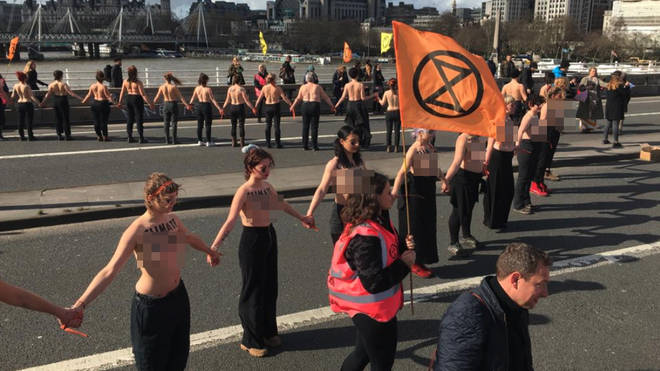 Extinction Rebellion London said of the protest: "The climate emergency is a women's emergency.
"We are here to highlight the increase in hardship, violence & rape already facing women in the global south as a result of the climate & ecological emergency. "
But their actions annoyed motorists and some Londoners.
One person wrote online: "So 15 Extinction Rebellion muppets have blocked Waterloo bridge and the police just stand there watching and diverting cars. Why don't the Met police move them???"