Tracy Brabin to auction sexism row dress for charity
7 February 2020, 10:35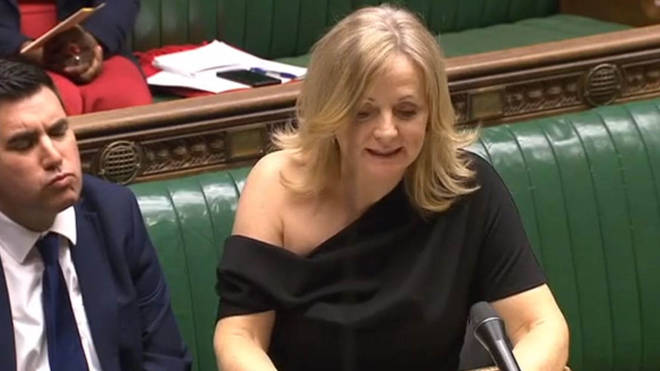 Labour MP Tracy Brabin is selling the off-the-shoulder dress that drew a barrage of sexist criticism after she wore it in the House of Commons on Tuesday.
She was forced to defend her clothing choices after she received sexist abuse online for dressing "inappropriately".
One Twitter user shared an image of Ms Brabin wearing an off-the-shoulder dress, and the post received hundreds of replies.
In the comments, Ms Brabin was labelled a "slapper", "slut" and "tart" for her choice of attire.
The ASOS dress, which has been selling out fast online, is now being auctioned on eBay to help raise funds for GirlGuiding UK.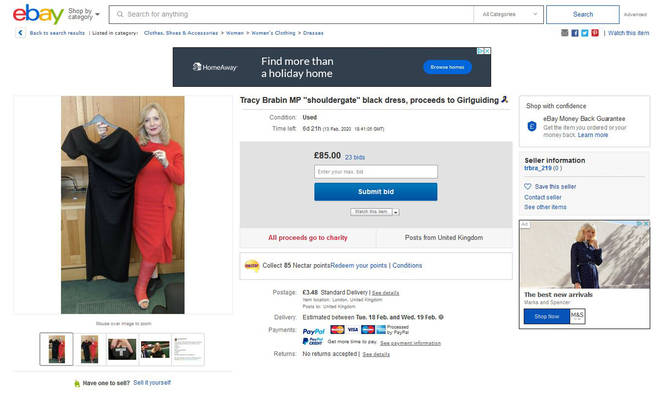 The listing, which came online on Thursday, said: "Black dress worn by Tracy Brabin MP in 'shouldergate' as widely covered across the media.
"This is an ASOS dress which has been flying off the shelves as a result of the coverage – and is now sold out!" 
All money raised will go to Girlguiding UK to support their work helping girls build confidence and self-esteem, in the hope that they grow up to be leaders".
The dress has so far received 70 bids, and will be sold at 6pm on 13 February.
Following the online abuse, Ms Brabin tweeted: "Sorry I don't have time to reply to all of you commenting on this but I can confirm I'm not....A slag, Hungover, A tart, About to breastfeed, A slapper, Drunk, Just been banged over a wheelie bin.
"Who knew people could get so emotional over a shoulder..."
She also said in an interview that the comments were just "another example of the everyday sexism women face".
"They were playing top trumps on how rude they could be," Brabin said.
"They are idiots and they are rude but I am not going to lose much sleep over them."
Her decision has received praise online, with one user commenting: "What a great response to the unwarranted criticism."
Fellow MP Nadia Whittome replied: "You absolute queen".
"Absolutely love the way you've responded to this nonsense - good for you," said another.