Train doors left open as it raced at 80pmh
5 September 2019, 16:49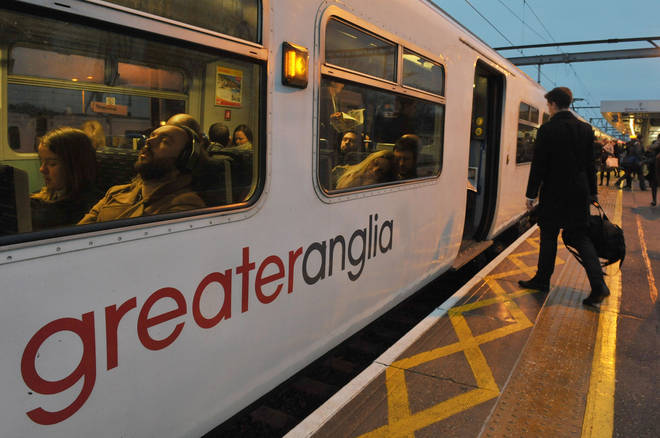 A door on a Southend commuter train was open for 23 minutes while the vehicle travelled at 80mph.
A passenger reported the train's open doors to the driver at Hockley station, Essex, at 7:20am on the Liverpool Street to Southend line on 22 August, the Rail Accident Investigation Branch (RAIB) said.
The train had travelled for 16 miles (26km) with the door open.
Train operator Greater Anglia said the carriage had immediately been taken out of service.
Around 20 people were on-board the train.
A preliminary examination has been undertaken by RAIB, who will issue safety advice on their website "in the next few weeks".
One social media user shared a picture of the train's open doors on Twitter
Martin Moran, Greater Anglia commercial and customer service director, said: "Safety is our highest priority.
"We immediately took the train out of service when this happened and carried out our own investigation into the incident.
"We have also carried out checks on every single door on that type of train that we have.
"No-one was injured in this incident and there have been no further incidents since."
Greater Anglia has launched a £1.4bn fleet of new trains to improve journeys for passengers.
The investment is the first time a UK rail operator has introduced an entirely new set of trains.