Teen girl launches legal action against 'Trans Inclusion Toolkit' that left her 'powerless'
6 February 2020, 05:38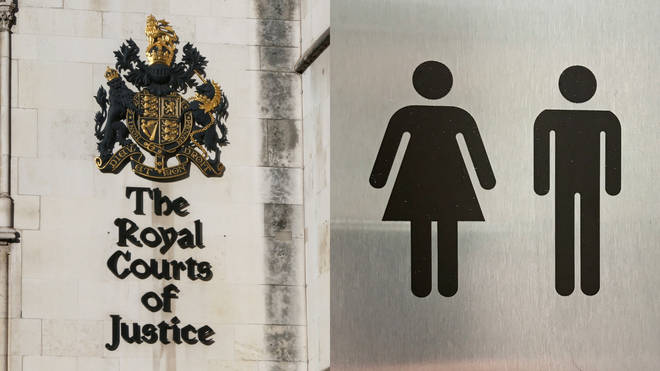 A 13-year-old girl is launching legal action after council guidance on transgender inclusivity made her feel 'powerless'.
The teen is seeking a judicial review at the High Court against Oxfordshire County Council's "Trans Inclusion Toolkit".
The girl, who cannot be named for legal reasons, claims her safety, privacy and dignity are compromised by the guidance for schools on pupils who are questioning their gender identity.
The 65-page guide says transgender pupils can use the school lavatories and changing rooms that correspond to their gender identity.
The document also says when on trips away that involve an overnight stay trans pupils should be able to sleep in the accommodation appropriate to the sex they identify as.
The girl's lawyer have filed a request for a judicial review against the council at the High Court in London on the basis that the toolkit puts her at risk.
In a statement, the girl said: "I am very surprised that the council never asked the opinion of girls in Oxfordshire about what we thought before they published the toolkit.
"Under these guidelines I have no right to privacy from the opposite sex in changing rooms, loos or on residential trips...it makes me feel that my desire for privacy, dignity, safety and respect is wrong.
"It makes me feel sad, powerless and confused.
"I don't understand how allowing boys and girls to share private spaces is okay."
An Oxfordshire County Council spokesman said they have not yet received any formal legal proceedings, but "If we do, we will consider it and respond appropriately."
The council has previously said it 'utterly refutes the suggestion that we are failing to safeguard children'.
A statement added: "We are aware of the challenges faced by young people who feel they are not the gender they were assigned at birth.
"We also know that schools and other organisations are working hard to support these young people.
"While we acknowledge this is a difficult and emotive area, we are confident the revised toolkit will provide helpful guidance to schools looking to support this potentially vulnerable group."