Transport for London secures £1.6bn bailout to keep services running
14 May 2020, 19:33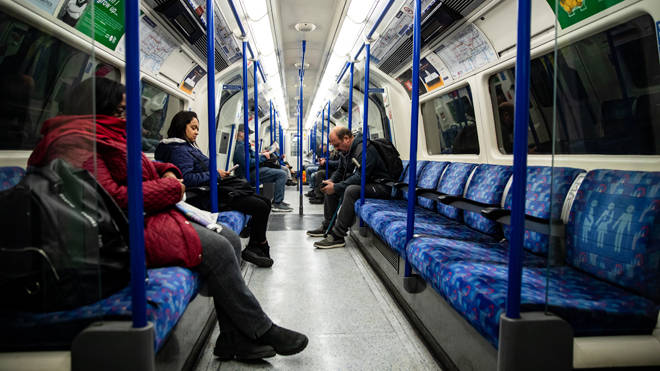 Transport for London has been granted a £1.6 billion government bailout to keep services running during the coronavirus crisis.
It comes hours after London Mayor Sadiq Khan told LBC that TfL would run out of cash by the end of Thursday as passenger numbers and revenue plummet because of the Covid-19 lockdown.
The deal is understood to include a £1.1 bailout and loan of £505million.
The funds come at a cost to TfL with major changes with the way the Tube operates. The Tube will be required to return to a full service - the same level of operation as before the coronavirus lockdown.
The government is demanding that any absences are reported directly to them, they also want a review of TFL's finances, and government officials will be placed on the TFL board.
Earlier today London Mayor Sadiq Khan said TfL was in need of the government bailout by the end of the Thursday to stop them having to cut services.
Speaking on LBC this morning, Mr Khan said the service was close to running out of cash, and said government support would be the only way that they would be able to continue to provide reliable public transport without the usual passenger numbers.
Mr Khan said: "We've been involved in weeks and weeks of negotiation with the government and it's really hard in getting support from them.
"Being blunt… Unless the government today gives us confirmation of the grant that we need then the consequences could be quite severe and ramifications for all of us will be huge."
Referring to possible higher fares for Transport for London (TfL), Mr Shapps said at today's daily press conference on coronavirus: "On higher fares, it is very important I think in providing a rescue package for TfL that the London mayor can work with that we don't end up in a situation where people from outside the capital are unfairly carrying the burden."
He added: "There is the right balance to be made."
Mr Shapps also said that people had a "civic duty" to avoid public transport during the coronavirus crisis.
LBC News has contacted TfL for a statement.