Travel chaos at Heathrow Airport as IT glitch causes departure boards to stop working
16 February 2020, 18:42
Passengers at Heathrow Airport have described chaos after an IT failure caused departure boards to stop working.
Check-in systems are also understood to have gone down, leading to delays in the airport and reports of flights being cancelled.
Other passengers said they were unable to collect their bags upon arrival, with carousel boards also out of action.
Richard Oldfield tweeted: "Not withstanding the dreadful floods, landed at T5 Heathrow and complete IT failure so baggage for multiple planes cannot be put onto carousels, main carousel info boards not working, no announcements, utter chaos!! Heads must roll. Incompetence."
Another said: "There are no gate PA announcements.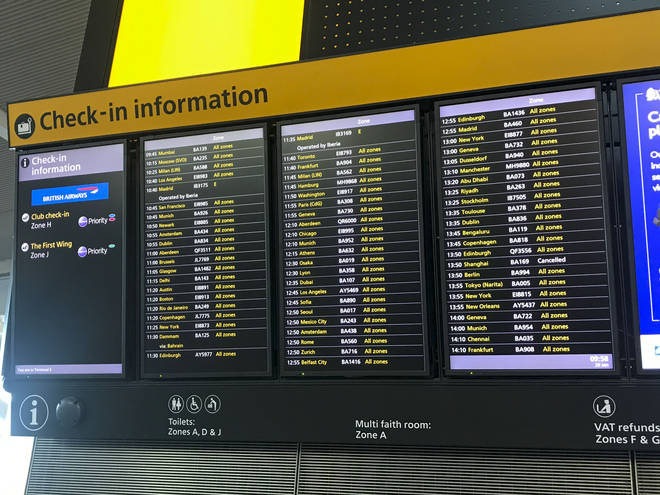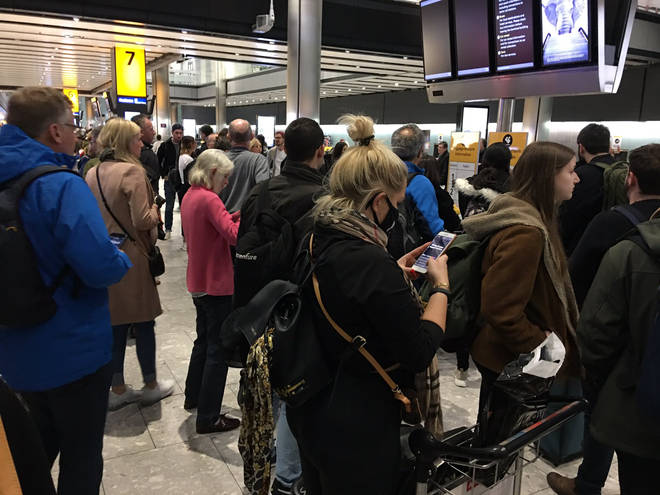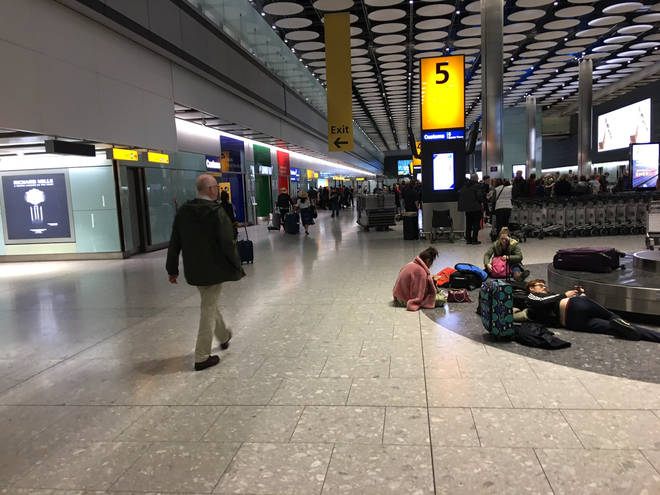 "We eventually went to the flight desk where staff weren't even aware of problems! Hence I'm now sat on a plane, but waiting for the 70 passengers who also don't know the screens aren't working. Shambles."
A Heathrow spokesman said: "We are continuing to experience technical issues which we are currently being resolved.
"We have additional passenger ambassadors being deployed across our terminals to help direct our customers to their gates for departure.
"We apologise for the disruption this is causing our passengers."
Anyone at the airport who needs assistance has been advised to speak to "passenger ambassadors in purple uniform".
More to follow...