Trump's UK Visit Sparks Nationwide Protests: In Pictures
15 July 2018, 09:14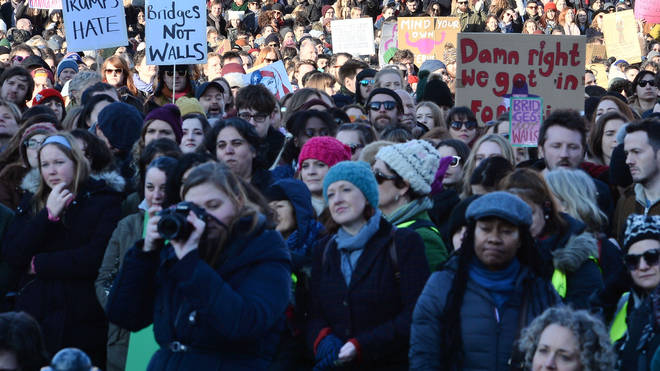 Protesters marched through cities across the country as the US President met with Theresa May and the Queen on his UK visit.
Demonstrations took place across the UK as Donald Trump made his first visit as the President of the United States.
Mayor of London Sadiq Khan gave permission to one group of protesters to fly a giant balloon depicting Trump as an orange baby near the Houses of Parliament, saying it was not for him to decide what was in good or bad taste.
President Trump avoided most of London during his visit, visiting the Prime Minister at Chequers and the Queen at Windsor Castle, before heading to his golf resort at Turnberry in Scotland for the weekend.