Twitter opens Valentine's Day Dating Advice Bureau
14 February 2020, 06:08
Social media giant Twitter has opened a dating advice pop-up examining the effect of social media on the way we talk about modern dating and romance.
The bureau has taken top tweets and turned them into "uneducational and semi-informative" installations at a Covent Garden shop.
The social media giant is aiming to celebrate how its users have "captured the true, unspoken essence of modern dating, relationships and singledom - from awkward first-date silences, through long-term regrets, to advanced ghosting strategies."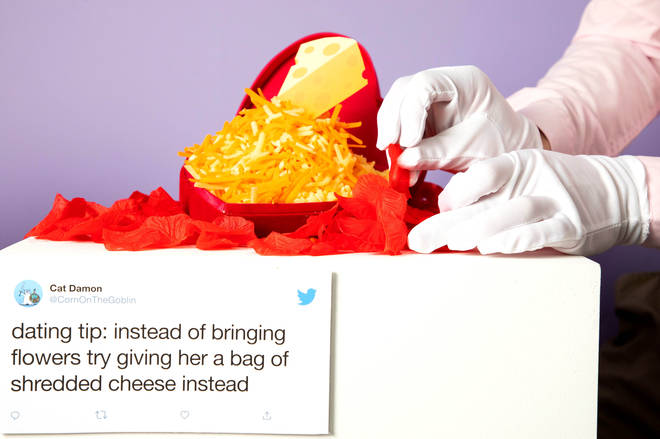 The Bureau will also host the world's "least romantic gift shop," drawing inspiration from Tweets describing the strangest Valentine's presents:
  In high school my then boyfriend gave me a potato for Valentine's Day because it was more "original" than flowers.
○ @mostlysharks
Or a heart-shaped box of cheese:
 dating tip: instead of bringing flowers try giving her a bag of shredded cheese instead
○ @cornonthegoblin
  What is the worst gift that anyone has ever given you? In high school, a dude gave me a pot of dirt instead of a bouquet of flowers for Valentine's Day & said that I could plant flowers in it and think of him.
○ @roxiqt
Twitter says their Bureau features the first ever "Ghosting Graveyard", a term which has seen an eight-fold increase in Tweets since 2017.
Twitter has revealed that November is much spookier than the 31st October, with Tweets mentioning 'ghosting' and 'being ghosted' spiking just before the festive season - on the 25th November. 
Ghosting isn't the first hurdle in dating. Twitter has revealed that Tweets around awkward silences, the first dater's worst nightmare, have seen a 46 per cent increase since 2017. 
The social media company said people are most likely to Tweet about a first date on Thursday and Friday, while further down the line Tweets about getting engaged are most common during December.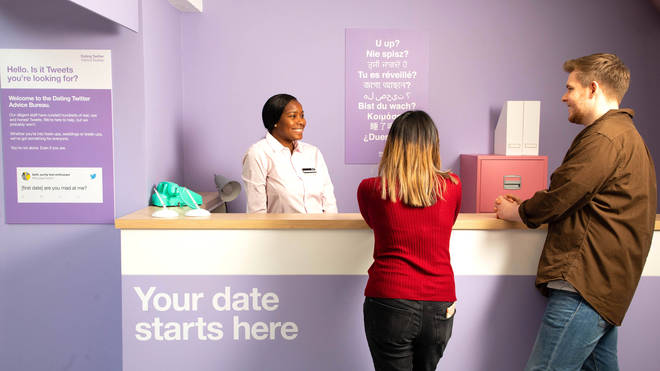 David Wilding, Director of Planning at Twitter UK said: "The most hilarious, honest and real accounts of dating aren't those found in magazines, romcoms or on the apps, but within the Dating Twitter conversation.
"People come to Twitter to talk about what they really think about love and dating - the good, bad, embarrassing! We want to honour the true reality around the modern world of dating on Valentine's Day, by bringing the most raw and relatable Tweets to life at the Advice Bureau, even if it's not very helpful!"
The Dating Twitter Advice Bureau will be found at 7 James Street in Covent Garden and will be open from 10am to 8pm daily until February 16 2020.