UK coronavirus vaccine to begin human trials this week
21 April 2020, 17:13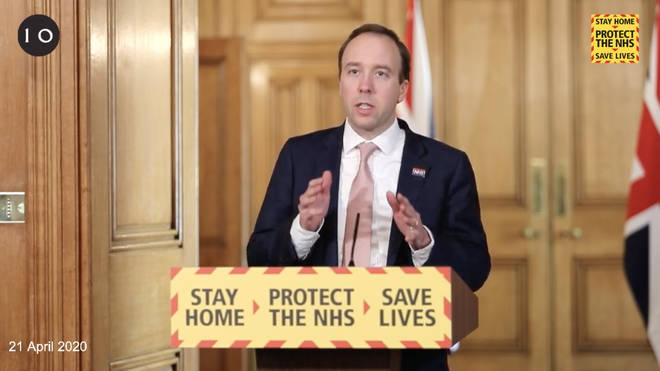 A vaccine for the coronavirus is to begin being trialled on humans in the UK from this week, Health Secretary Matt Hancock has announced.
Mr Hancock said a team of scientists have been working on the vaccine in Oxford University, and human trials will begin on Thursday.
He added that to reach this stage "in normal times" would usually take "years" and added: "I'm very proud of the work undertaken so far.
"At the same time we'll invest in manufacturing capability so if either of these vaccines safely works, we can make it available for the British people as soon as humanly possible."
Work on the vaccine, developed by clinical teams at the University of Oxford's Jenner Institute and Oxford Vaccine Group, began in January.
The UK will join only the US - with two studies - and China, in beginning human trials.
Speaking at the daily Downing Street press conference, The Health Secretary said the UK government has pledged a combined £44.5 million to the Oxford University team and another clinical team at Imperial College London who are working on developing a vaccine.
For all the latest news on coronavirus, follow our live blog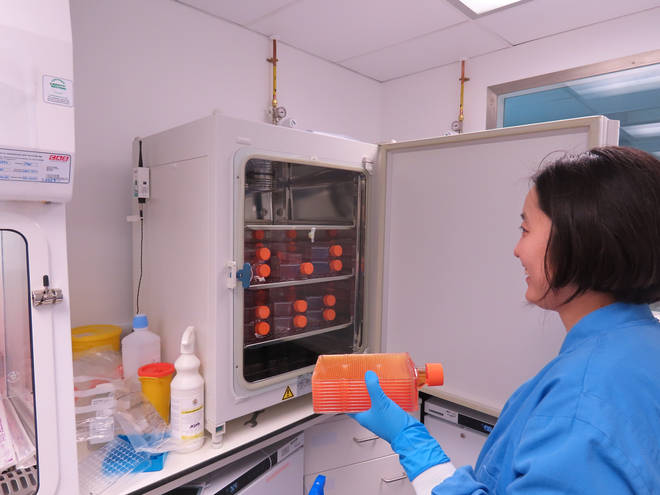 Mr Hancock said: "In the long run, the best way to defeat coronavirus is through a vaccine.
"After all, this is a new disease, this is uncertain science but I'm certain we will throw everything we've got at developing a vaccine.
"The UK is at the front of the global effort. We have put more money than any other country into a global search for a vaccine and, for all the efforts around the world, two of the leading vaccine developments are taking place here at home - at Oxford and Imperial.
"Both of these promising projects are making rapid progress and I've told the scientists leading them we will do everything in our power to support."
Mr Hancock said the process for finding a vaccine would take "trial and error" but he has told UK scientists leading the search he would "back them to the hilt and give them every resource they need" in order to succeed.
"After all, the upside of being the first country in the world to develop a successful vaccine is so huge that I am throwing everything at it."
The project at Imperial College London will receive £22.5 million to support its phase two clinical trials and Oxford University will be granted £20 million to fund its clinical trials.
It is still not known when a vaccine could potentially be available to a wider population, although it is hoped results from this trial could be made available in September.
Now a study involving up to 510 healthy volunteers between 18 and 55 is to get under way in Oxford and Southampton, with three further sites likely to be added.
Elsewhere researchers at Imperial have developed a candidate which, when injected, will deliver the genetic instructions to muscle cells to make the SARS-CoV-2 spike surface protein.
This should provoke an immune response and create immunity to the virus.
The team, led by Professor Robin Shattock from Imperial's Department of Infectious Disease, has been testing the candidate in animals since early February.
Clinical trials are expected to begin in June and the team will look to recruit healthy adults to test the vaccine.
The trial is not yet open to recruitment, but will be announced in due course.
Listen & subscribe: Global Player | Apple Podcasts | Google Podcasts | Spotify