'Flooding is expected' warnings in place after UK's wettest February
2 March 2020, 08:21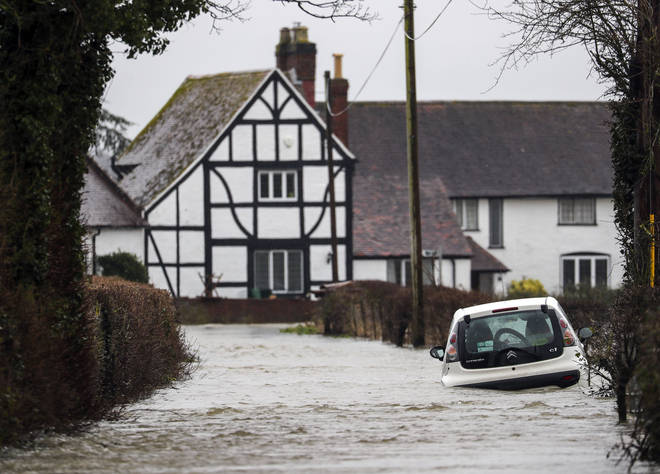 Flood-hit areas are facing more warnings of rising water in the wake of stormy weather which battered much of the UK across February.
Many areas are still recovering from the aftermath of storms which have seen some parts of Gloucestershire, Worcestershire and Shropshire under water.
Environment Agency manager Dave Throup warned on Monday morning that almost the whole length of the River Severn in England is at "flood warning level."
"Much of it will remain that way for several days," he said.
Staff from the EA worked through the night to help manage flooding in some areas clearing rubbish and debris which caused rivers and streams to overflow.
The agency has issued 76 flood warnings - which mean flooding is expected and advise people to take "immediate action" - while there are 156 flood alerts, warning flooding is possible in the wake of Storm Jorge over the weekend.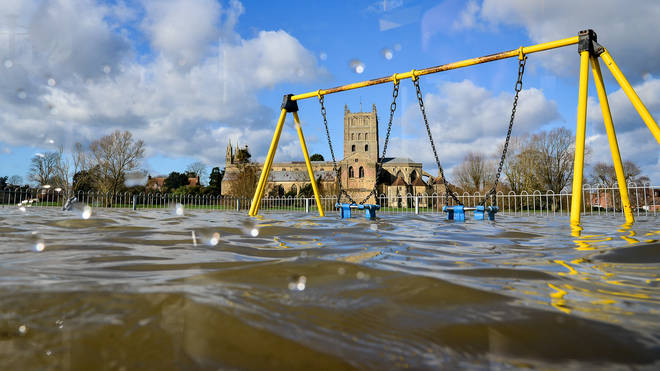 Laura & Jim, like hundreds of other @EnvAgency folk, have been working through the night managing the ongoing flooding.

In their case clearing trash screens to prevent water levels building up in #Worcester

More nights to come as this flood isn't over yet. pic.twitter.com/8CXj67MXJM

— Dave Throup (@DaveThroupEA) March 2, 2020
The flooding has seen mandatory evacuations take place as emergency services battled to slow the rising tide of water in parts of West Mercia.
Although heavy downpours have eased, authorities have advised of possible traffic disruptions on Monday morning owing to the continuing flood situation.
Emergency teams have repaired damaged flood barriers in parts of the West Midlands to prepare for high water levels on the River Severn, which are expected to peak at between 5.4 and 5.7 metres on Monday afternoon, the EA said.
For the first time since the flooding started, there were no reported evacuations in the worst-hit areas of East Yorkshire on Sunday.
Water levels are generally dropping or remaining stable in Snaith, Gowdall, East Cowick and West Cowick, but are expected to remain high for several days, East Riding of Yorkshire Council said.
A UK average of 202.1mm of rain fell last month, surpassing February 1990 when 193.4mm fell, the Met Office said.
Local authorities will be faced with significant clean-up operations once flooding risks subside and water levels reduce.
Thousands of homes and businesses were flooded as areas were deluged by more than a month's worth of rainfall in just 24 hours, while some 127,000 properties were protected by flood defences this winter, authorities said.
Some 15 rivers in the Midlands, Yorkshire and Lancashire recorded their highest levels on record and the Environment Agency warned the country needs to brace itself for "more frequent periods of extreme weather like this" because of climate change.
The downpours, which started with Storm Ciara and continued with Storm Dennis and then Storm Jorge, contributed to record river levels which saw hundreds of emergency staff working on flood defences and pumps, clearing debris and repairing damaged defences across the country.
The Government has said it is investing £2.6 billion in flood defences by 2021.
More than 3,300 properties in England are thought to have been flooded as a result of the combined effects of storms Ciara and Dennis, the Department for Environment Food and Rural Affairs said.