UK weather: September temperatures much higher than average
15 September 2019, 15:51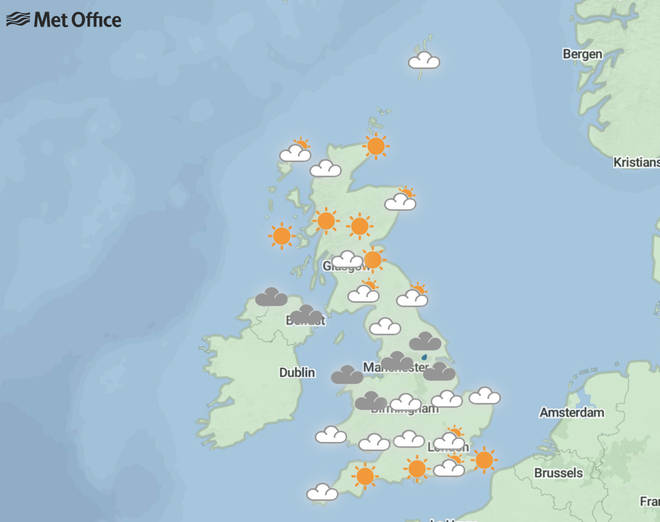 The Met Office says soaring temperatures in September are much higher than average, with London and the south experiencing highs of 26 degrees today.
Meteorologically autumn started on the 1st September, but despite this the UK is continuing to experience summer weather temperatures.
London and Kent had temperatures of 26 degrees today, with the south west also experiencing highs of 23 degrees.
Next week is predicted to be drier with a lot of cloud heading south. Temperatures will remain high, notably between 20-24 degrees in the south and 18-20 degrees in the north and Scotland.
This is higher than average September temperatures, which are usually 19 degrees in London and 13 degrees in the North, according to the Met Office.
High September temperatures mean people will be able to continue to enjoy the sunshine before lower temperatures hit in October.
Climate change is responsible for higher average temperatures, as the ten hottest years in the UK since 1884 have all happened in the last 17 years.
The 20 warmest years on record globally have been in the past 22 years.
The Met Office says: "The most crucial step to limit climate change is to make big and rapid reductions in global greenhouse gas emissions. There are many different ways this can be done and governments, businesses, organisations and individuals around the world can all contribute."
In June 2019, the UK became the world's first major economy to pass a law committing the country to a target of "net zero" emissions by 2050.