WATCH: Breitbart Reporters Confronted By Anti-Racism Protesters
28 April 2017, 12:18
This is what happened when protesters from an anti-racism group confronted two Breitbart reporters at the Ukip campaign launch.
Demonstrators for Stand Up To Racism questioned the journalist from controversial website Breitbart, accusing them of being "actively involved in the whipping up of racism."
LBC's Senior Reporter Vincent McAviney filmed the remarkable exchange as Paul Nuttall launched Ukip's election campaign at London's County Hall.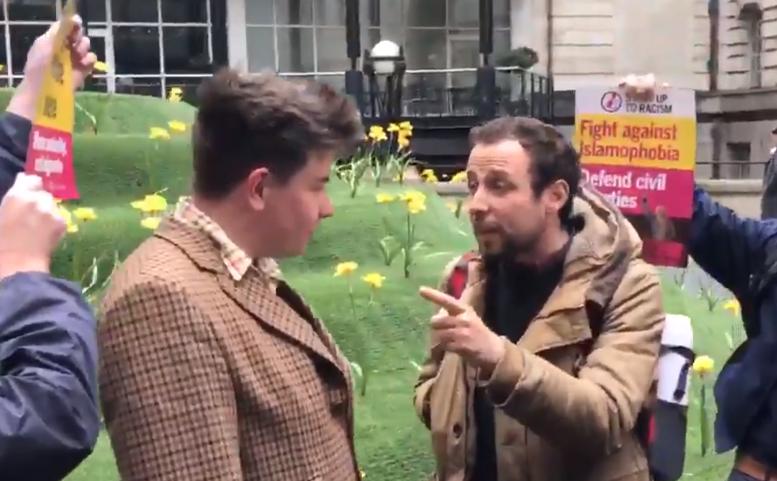 Speaking to a Breitbart journalist, the protester said: "I'm a Jew. What have you got to say about the fact that my Grandfather was chased through the streets because of his religion?
"You're coming here, whipping up racism, supporting Paul Nuttall and saying it is an absolute disgrace.
"Breitbart support Donald Trump, a man who wants to lock out Muslims. You should be ashamed of yourself.
"By working for that organisation, you are actively involved in the whipping up of racism towards Muslims, towards Jews, towards migrants, towards refugees."
The protester then brings up Reker Ahmed, the refugee beaten up by a gang in Croydon last month and asked whether the reporter felt responsible for it.