Watch: McDonald's security guard puts a vegan protester in a headlock before dragging him by his foot
14 November 2019, 11:17
Watch the moment a McDonald's security guard drags a vegan protester out of the fast-food outlet.
Vegan activists in Brighton invaded a McDonald's in the city to protest against 'speciesism' before a security guard forcibly removed them.
The animal rights protesters filmed themselves storming the shop holding banners before the security guard attempts to remove them.
At one point the guard has one protester in a headlock, before dragging him along the floor by his foot.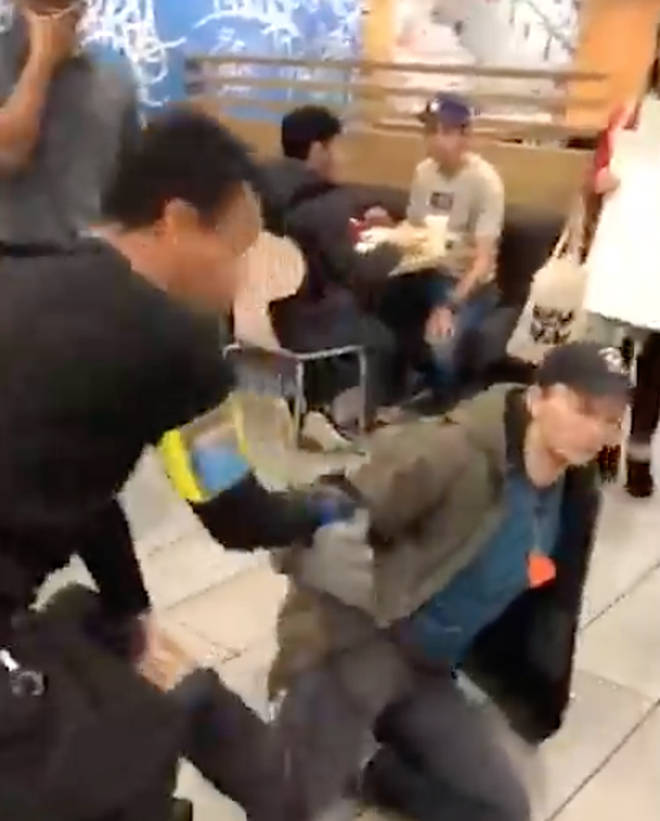 DeX Brighton, the group who invaded the store, said they were staging "an impromptu disruption in McDonald's this evening to protest the negative peace surrounding violence towards animals and were met with a lot of aggression from the security."
One of the group can be seen holding a banner which said 'it's not food, it's violence' and chanted for 'animal liberation' while a customer told them that the food 'tastes lovely'.
Watch the whole incident in the video at the top of the page.