Watchdog criticises BBC over its handling of Naga Munchetty row
7 October 2019, 11:54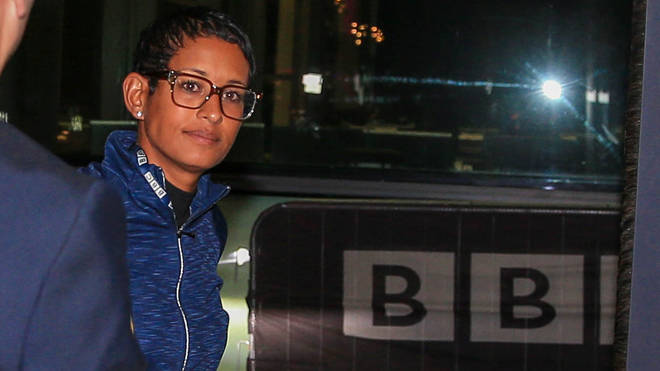 Ofcom has criticised a "lack of transparency" in the BBC's handling of the storm sparked by presenter Naga Munchetty's comments about Donald Trump.
The watchdog said it will be "addressing the BBC's lack of transparency as a matter of urgency" over its handling of complaints made against her over a remark she made about the US president.
Ms Munchetty said in July that a remark made by Mr Trump was "embedded in racism."
Trump had told four female democrats to 'go back' to their countries if they weren't happy with life in the US.
Ms Munchetty said  she was "absolutely furious" that the US president "thinks it's okay to skirt the lines by using language like that."
Ofcom raised concerns over why the BBC failed to publish its reasoning for the executive complaints unit's initial decision over Ms Munchetty, and the Director-General's move to reverse it.
The media regulator received 18 complaints, the majority of which it said related to the fact that the ECU had, at the time, partially upheld a complaint against Munchetty, saying her on-air comments about President Trump had "breached the BBC's impartiality requirements".
Kevin Bakhurst, Ofcom's Group Director for Content and Media Policy, said: "Due impartiality rules are vital for maintaining high levels of trust in broadcast news.
"We took into account the format of the BBC Breakfast programme and the nature of the presenters' exchange. Our assessment is that it would not breach our broadcasting rules and does not warrant investigation.
"More widely, we have serious concerns around the transparency of the BBC's complaints process, which must command the confidence of the public. We'll be requiring the BBC to be more transparent about its processes and compliance findings as a matter of urgency."
Following the complaints, Ofcom assessed the programme and said that "overall, the programme was duly impartial".
The media watchdog said: "After carefully considering all the contextual factors, such as the format of the programme, the nature of the exchange and the specific remarks, we did not consider that Naga Munchetty and Dan Walker's discussion would have breached the due impartiality rules in the Broadcasting Code.
"Therefore, we do not consider that the programme raised issues warranting investigation by Ofcom."
They went to say that they had opted to publish correspondence between the BBC and itself, following what they said was a "lack of transparency" from the BBC.