West End theatre goers 'scream in terror' as ceiling collapses during performance
6 November 2019, 20:30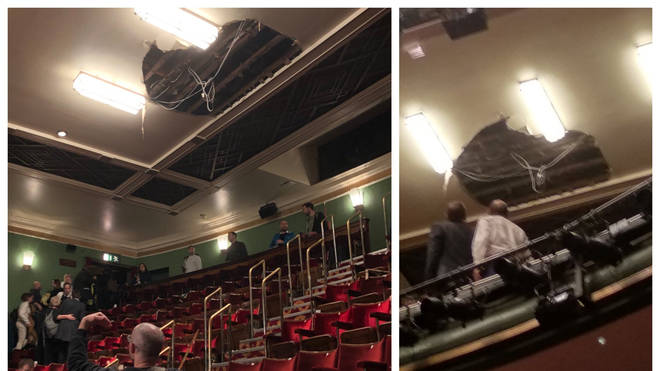 Four people have been taken to hospital after the ceiling inside the Piccadilly Theatre in London's West End collapsed mid-performance.
Emergency services were called to the 91-year-old theatre, which is currently showing a production of Death of a Salesman, shortly before 8pm.
Witnesses have claimed at least one person is being treated for a head injury, although their condition is not known.
Others said there were "lots of screams" as the ceiling came tumbling down.
Three men and two women were treated by paramedics at the scene for cuts and injuries caused by falling debris, the ambulance service said.
Four of them were taken to hospital.
"Four of them were then taken to hospital and one was discharged after treatment," a London Ambulance Service spokesman said.
"A further two people declined treatment at the scene."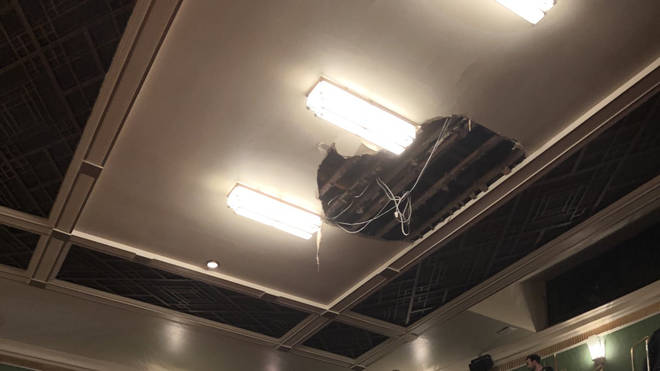 Theo Carter, who was at the performance, told LBC News the roof had been dripping water, before the ceiling caved in.
He added: "While taking our seats we walked past a wet floor sign on the way down to the seats and my girlfriend and I were both dripped on.
"Then, about half an hour into the performance, the rate of the dripping started to fairly rapidly increase.
"Over the course of about 3 minutes the rapid dripping turned into a minor downpour and as it became so people started to move away from seats and there was a general rush as the rate at which the water was coming in increased exponentially.
"From fast drips/stream of water starting to the ceiling coming down was probably about 5 or 10 seconds so I think most people got away before it came down.
"It looks like it was probably just a significant amount of plaster board which appeared to swing and fall on its side, missing most people but perhaps clipping a couple of people.
"Obviously awful for them but I think hopefully no serious injuries although only by a real stroke of luck with the way it happened to fall."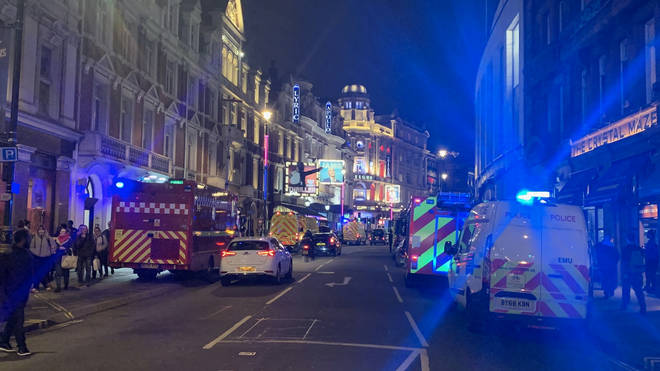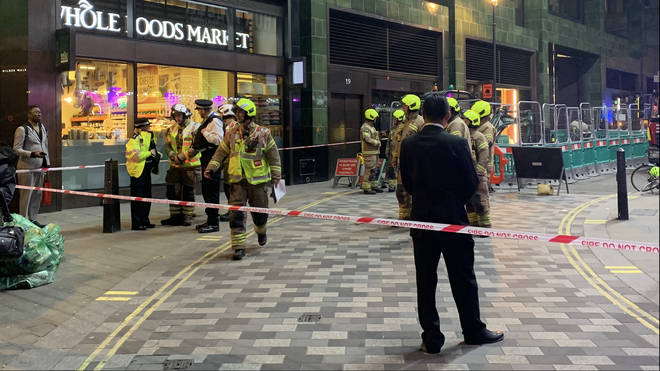 Soon after, the star of the performance Wendell Pierce, met with audience members outside to apologise for the performance being cancelled.
He told the assembled crowd: "I would like to thank you all for one, safely evacuating.
"We apologise but we are glad that no one is hurt. I ask you all to come back and see our production.
"We are so honoured that you came tonight and we are so sorry that this happened tonight."
This is a breaking story, more to follow...