These Women Were Treated Like Rock Stars After Finding They Had A Plane To Themselves
23 December 2016, 12:05 | Updated: 23 December 2016, 14:17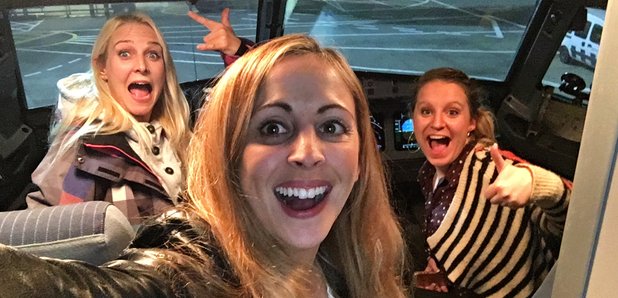 When three women heard their flight was delayed, they turned up to the airport late - only to find they had the plane all to themselves.
Laura Stevens, 34, and her friends Sarah Hunt, 35, and Laurie-Lin Waller, 33, paid just £80 for their economy return flight to Gibraltar as part of a three-day trip.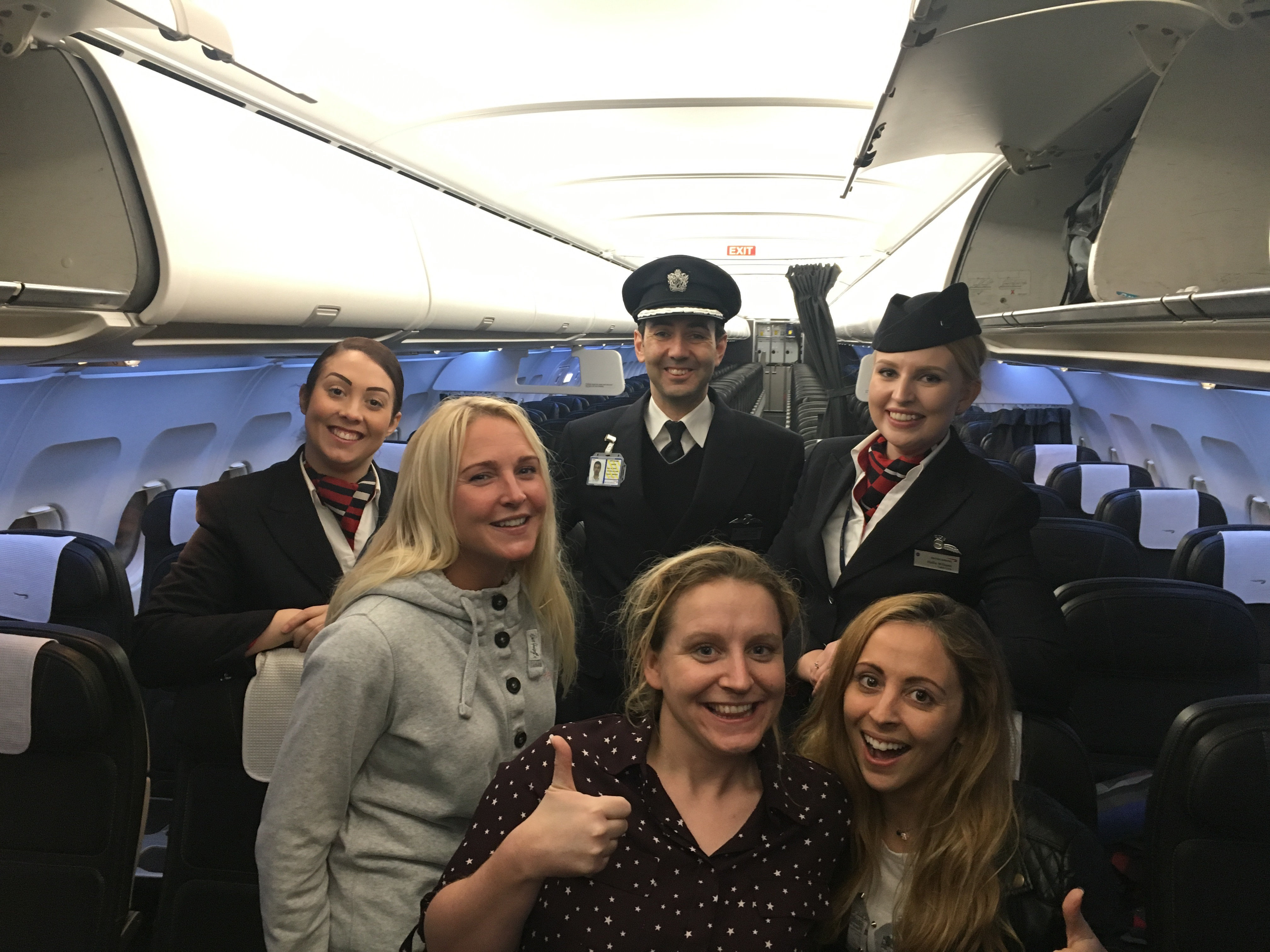 Photo credit: SWNS
When they heard their 5.20pm flight back to London Heathrow was delayed by three hours, they turned up to the airport late to maximise their time at the holiday destination.
But when they arrived they were told that the other passengers had caught an earlier flight and were upgraded to business class with access to the executive lounge.
Photo credit: SWNS
While kicking back in the now empty lounge, the friends told crew they had wished to buy presents for family at the airport, and the shops were opened just for them.
The rock star experience continued on board; with free-flowing Champagne, a three-course meal and the jet all to themselves.
Laura, from Sutton, London, said: 'It was an amazing, once-in-a-lifetime experience that we'll never forget.
'We felt like celebrities, especially when we were given Champagne - it was the best Christmas present ever, we couldn't believe how kind and lovely everyone was.'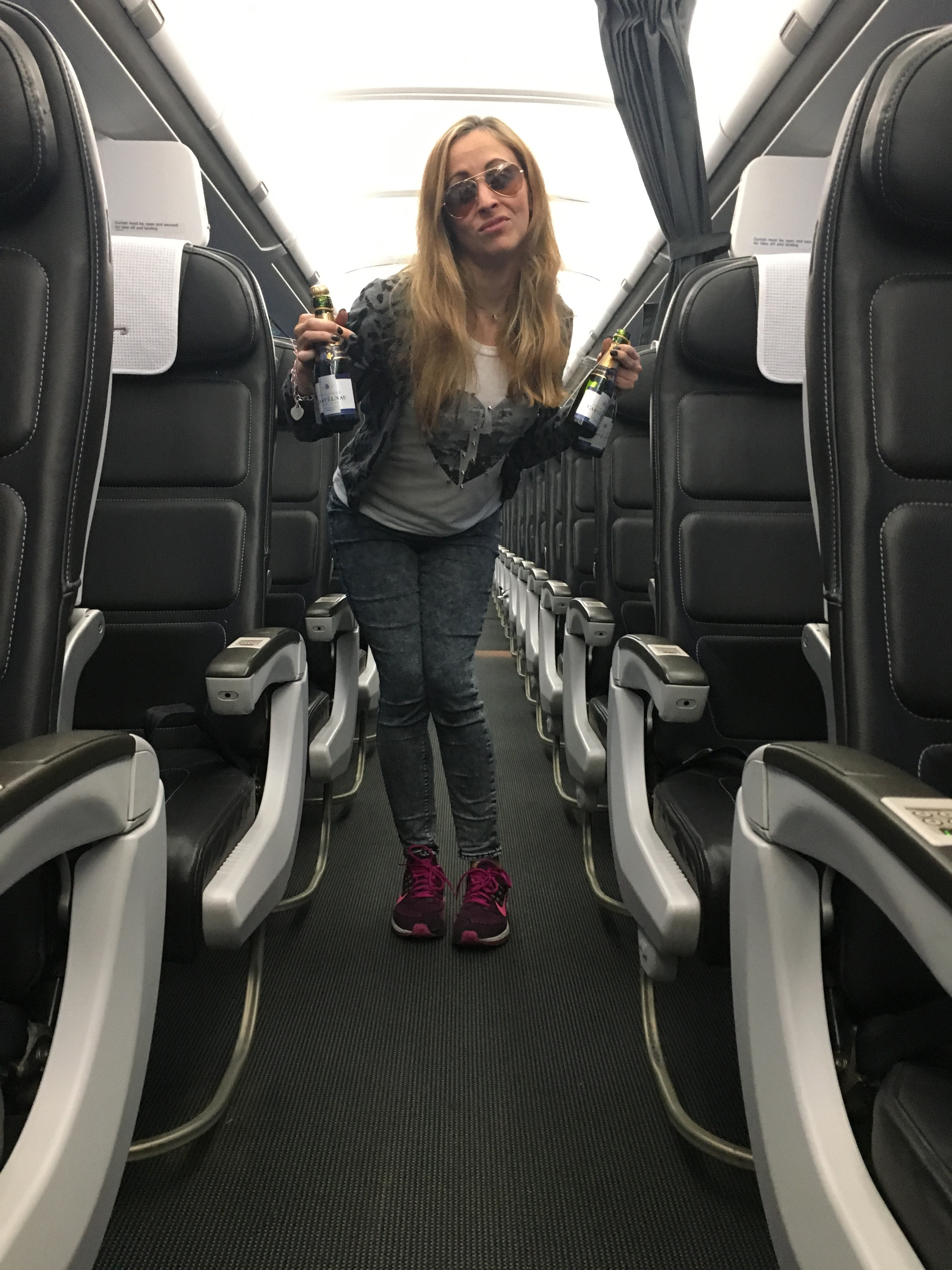 Photo credit: SWNS
They were seated at the front of the plane, given a personal safety talk and then proceeded to take numerous selfies during their two-and-a-half-hour flight.
But these snaps weren't limited to the cabin - when the plane landed, the friends took to the cock pit to take pictures and pose with the pilot.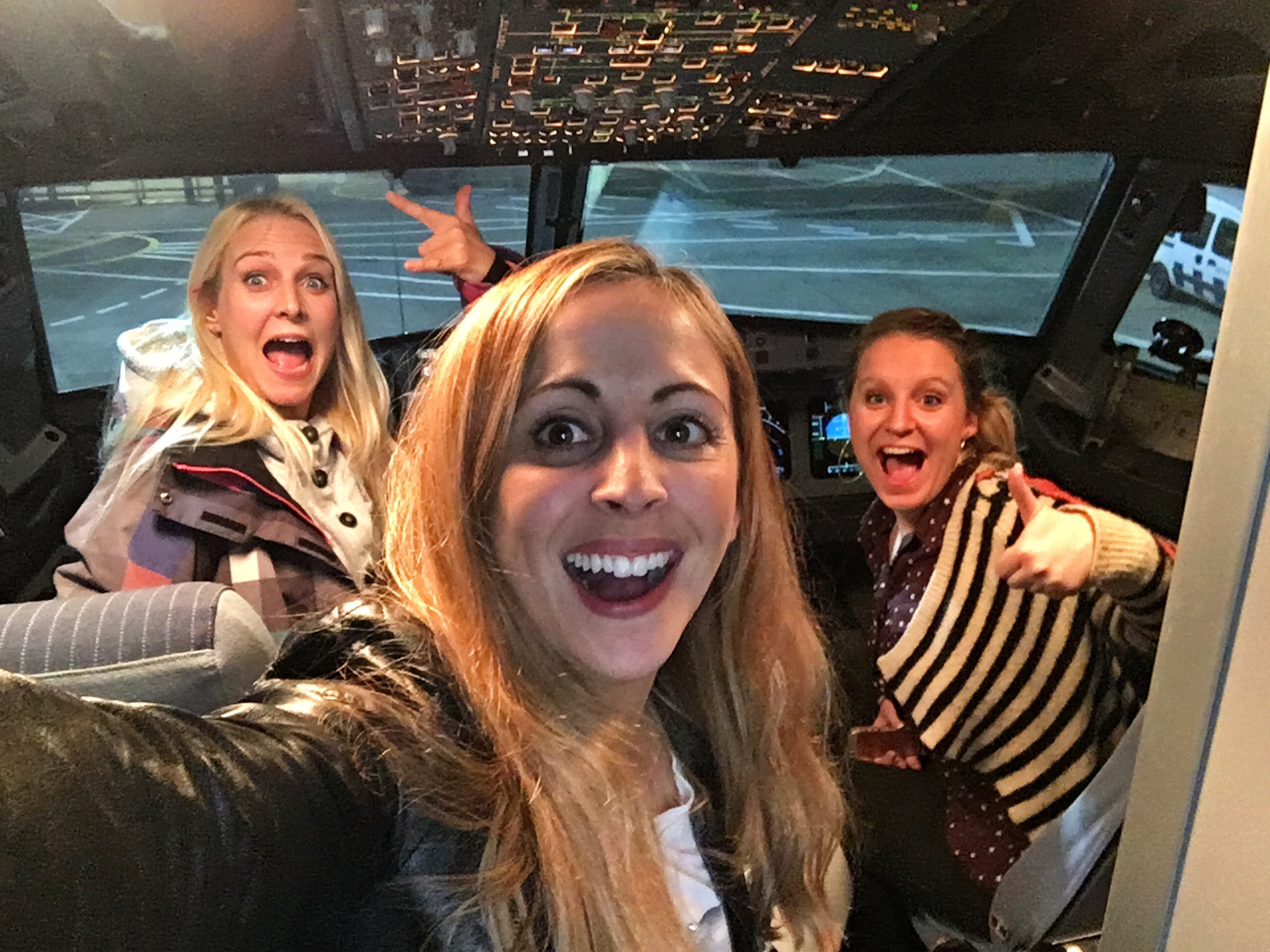 Photo credit: SWNS

Ground crew were said to have been astounded at the number of people on board and the trio even enjoyed no queues at passport control.
Laura added: 'Even strolling through passport control we felt like celebs as there were no queues. The whole thing was so surreal.'
'People pay thousands for the kind of experience we had but we got it all for the cost of an economy ticket - it was a real one-off.
'We can't thank BA enough - they made our Christmas!'