Two sets of triplets and set of twins in same class are Snow White and Seven Dwarfs
5 March 2020, 10:22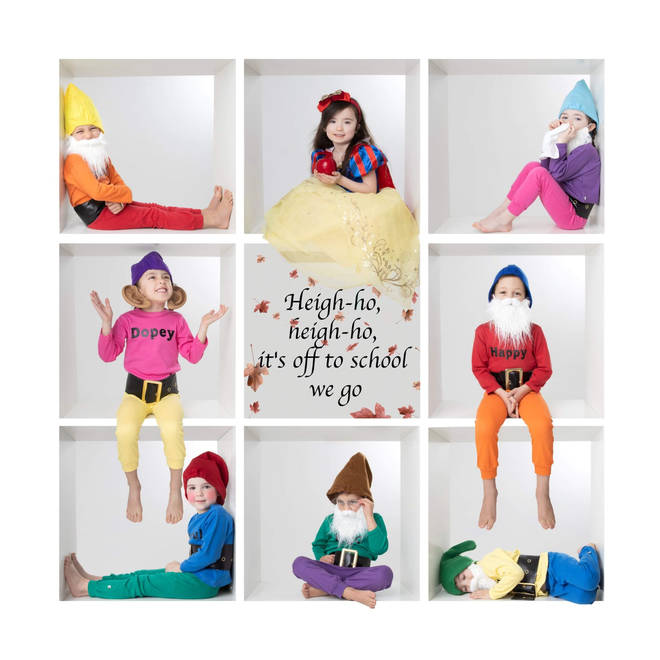 Two sets of triplets and a set of twins, who are brothers and sisters in the same class, have gone to World Book Day dressed up as Snow White and the Seven Dwarfs.
The siblings all attend the Woodham Walter Primary School in Maldon, Essex, and they even outnumber the "singletons" in their class.
Mother Claire Cerikci told Global News that she was trying to think of a costume that allowed all her children to get involved for World Book Day, in which children attend school dressed as characters from books.
Mrs Cerikci said: "Other people think it is a cute and clever idea. We had the idea of having the entire school dress up as 101 Dalmations because there are 103 pupils, but it was too short notice.
"On triplet groups, you always see children dressed up as The Three Blind Mice or Three Little Pigs.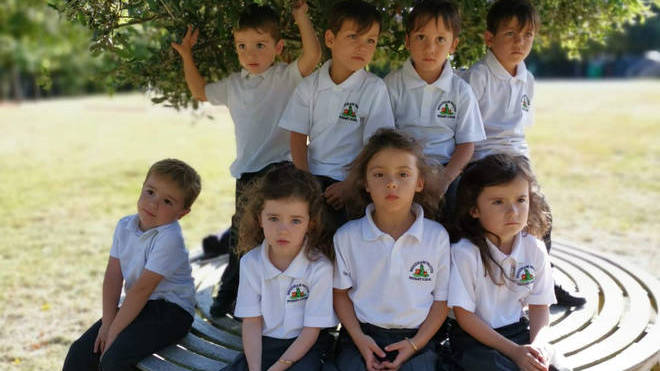 "The children were quite excited when we decided to do Snow White and the Seven Dwarfs. The reason we chose Snow White is obviously because we have eight children and it just meant all of them could get involved."
Mrs Cerikci made headlines when she defied odds to give natural birth to her children.
They include the boy triplets Kuzey, Koray and Ayaz Cerikci, aged 5, twins Freddie and Bobby Cornett aged four and triplet girls Celestina, Isabella and Sophia-Lorenza Smith who are aged 5.
Kuzey, Koray and Ayaz all overcame a rare condition called monochorionic monoamniotic meaning they shared one amniotic sac and placenta - which affects just two per cent of all twins.
They have since landed acting roles such as the film Mary Queen of Scots starring Margot Robbie.
Mrs Cerikci revealed how they came to the decision to dress up as Snow White, adding: "We had a few - how shall we say - polite conversations about who should be who.
"Snow White was easy because Celestina dresses up like Snow White most days anyway. The others were harder to decide but at the end of the day, everyone was happy with their characters."