Your morning briefing, Friday 13 September
13 September 2019, 04:28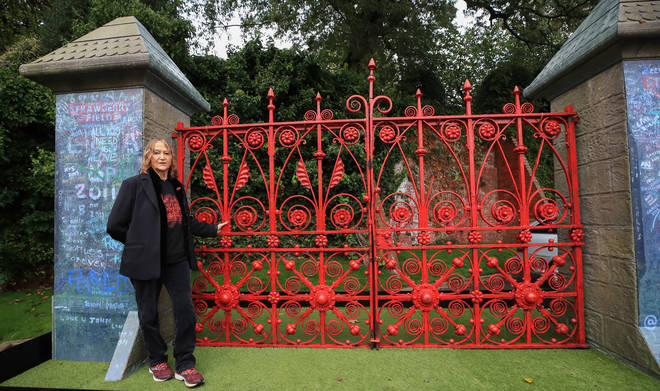 Here's the latest in UK and world news on Friday morning.
Dad charged with murder of 11-month-old son who died after 'being thrown in river'
A dad has been charged with the murder of his baby son who died after allegedly being thrown into the River Irwell on Wednesday.
The youngster, named as Zakari William Bennett-Eko, was rushed to hospital where he sadly died.
Zak Bennett-Eko, 22, has now been charged with his murder, Greater Manchester Police have confirmed.
He will appear at Manchester Magistrates' Court today.
One dead and another injured in Camden High Street attack
A man has died after a stabbing on Camden High Street, with another rushed to hospital.
Police were called to the busy main road in north London just after 11pm on Thursday to reports of an assault.
One victim was pronounced dead at the scene, with the other, aged in his mid-20s, found nearby.
The road has been closed to traffic, and a section 60 stop and search order has been put in place.
British Airways cancels flights ahead of next pilots' strike
British Airways is already cancelling hundreds of flights ahead of another pilots' strike.
Tens of thousands of passengers are expected to be affected by the next day of disruption on September 27.
The 24-hour walkout follows a two-day strike on Monday and Tuesday when 1,700 flights due to carry 195,000 passengers were cancelled.
The industrial action comes amid a pay row between the airline and members of the British Airline Pilots' Association (Balpa).
Harvard University donates £150,000 of Epstein donations to sex crime victims
Harvard University is reviewing more than £7 million in donations from disgraced financier Jeffrey Epstein and is donating £150,000 of unspent funding to victims of sexual crimes.
President Lawrence Bacow said Epstein's connections to Harvard and other colleges raise "important concerns".
The university received nearly nine million dollars from Epstein between 1998 and 2007 but rejected a gift after Epstein pleaded guilty in 2008 to soliciting a minor for prostitution in Florida.
Epstein killed himself in jail in August while awaiting trial for federal sex-trafficking charges.
Heathrow drone protests could cause chaos despite five arrests
A climate change group vowing to shut down Heathrow airport with drones have said they have "contingency plans" after five of their members were arrested.
On Thursday, three men and two women from Heathrow Pause were taken into custody after threatening to fly the devices within the 3.1 mile no-fly zone.
But the group, who have splintered off from Extinction Rebellion, have said they still aim to use the drones to disrupt flights to highlight the "grave risk or airport expansion during the climate and ecological emergency."
Activists said the drones would be flown on Friday at head height and away from flight paths so no lives were put at risk.
Fans to follow in Lennon's footsteps as Strawberry Field's gates open
Beatles fans will be able to follow in the footsteps of John Lennon as the grounds of the children's home which inspired Strawberry Fields Forever are opened to the public.
From Saturday, visitors will have the chance to walk through the gardens of the Strawberry Field home in Woolton, Liverpool, where Lennon would play as a boy.
The musician used to climb over the wall to gain entry to the Beaconsfield Road home, but the Salvation Army is now opening the site's famous red gates to the public as a tourist attraction and youth training centre.
The home was made famous by The Beatles song in 1967 and around 60,000 tourists pose for photos outside its distinctive gates every year.
Lennon's sister, Julia Baird, 72, who is also honorary president of the Strawberry Field project, said that the grounds of the home had been a "sanctuary" for the musician as a youngster.