Your morning briefing, Friday 4 October
4 October 2019, 06:30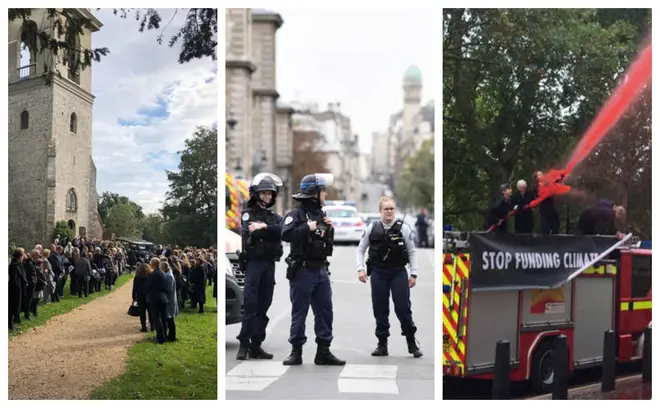 Good morning and here is the latest in UK news and world news you're waking up to on Friday morning.
French police worker shot dead after killing four officers in Paris
Four French police officers were killed on Thursday after an employee attacked them with a knife in their Paris headquarters.
The attacker, a 45-year-old admin officer with over 20 years of service, killed colleagues with a ceramic blade which was not picked up by metal detectors, according to reports.
He is said to have began his rampage inside the station and and targeted a female colleague before being killed in the courtyard of the police HQ across the street from Notre Dame Cathedral.
The culprit's motive is yet unknown but the employee allegedly responsible for the violence apparently never posed any problems before.
Yesterday's attack came just 24 hours after thousands of officers marched in Paris to protest against low wages, long hours and increasing suicides in their ranks.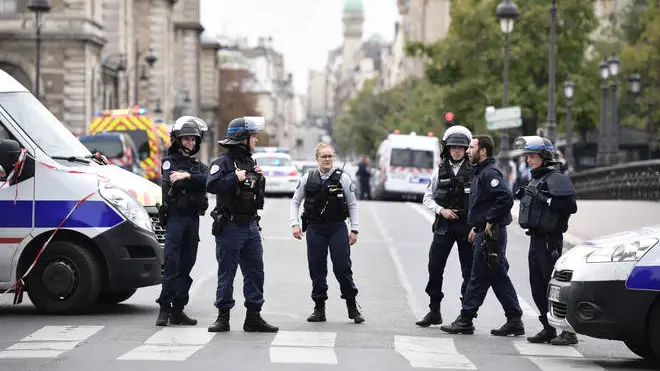 Hundreds attend Libby Squire's funeral
Libby Squire was remembered as a "beautiful person" by hundreds of mourners during a funeral held eight months after her death.
The service was held near Libby's family home at St Lawrence's Church in West Wycombe, Buckinghamshire, where the coffin of the 21-year-old student was surrounded by white roses and driven to the gates of the church in a vintage car.
As it left the church, the assembled crowd of around 250 people broke out into applause as she was driven away with Miss Squire's family asking people attending to bring a photo of Libby or to write down a memory.
Her mother Lisa read an emotional poem during the service, calling her daughter "my angel, my darling, my Pie, my star" and thanked friends and family for their support, saying: "We would not have got through any of this without you."
Libby disappeared after a night out in Hull and was found seven weeks later after an extensive police search when her body was recovered from the Humber estuary on 20 March.
A 25-year-old man was arrested on suspicion of murder and released under investigation.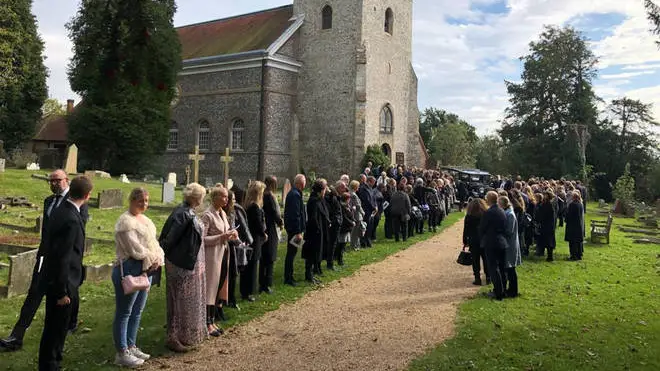 Extinction Rebellion spray Treasury with fake blood
Climate change group Extinction Rebellion sprayed the Government Treasury building in Whitehall with 1,800 litres of fake blood, but the stunt backfired after they lost control of the water pipe causing the "blood" to spray in their faces.
Protesters used an out-of-commission fire engine to drench the front of the building in red liquid and also erected a banner reading "Stop funding climate death".
Extinction Rebellion live streamed the event and a demonstrator could be heard saying: "This is symbolic to show the government that the UK has blood on their hands."
Among the activists arrested was 83-year-old Phil Kingston, a grandfather-of-four who had previously been arrested six times with Christian Climate Action and Extinction Rebellion.
Metropolitan Police confirmed they have arrested eight of the protesters on suspicion of criminal damage; five men aged between 34 and 83, and three women aged between 34 and 60.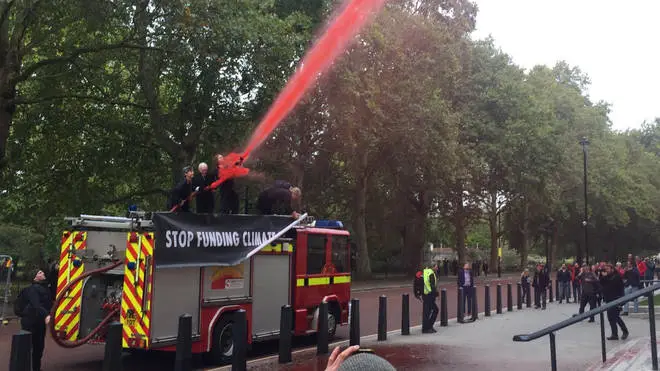 EU chiefs scrutinise Boris Johnson's Brexit plan
EU leaders responded to the government's 'final' Brexit plan saying the European Council remained "open but still unconvinced" with the proposals.
The Council's President Donald Tusk spoke with Boris Johnson and Leo Varadkar on the phone about the new plan for the UK to leave the European Union, after which Mr Tusk said he stood "fully behind Ireland".
Guy Verhofstadt said it would be "nearly impossible" to agree to the prime minister's plans "because they mainly repackaged bad ideas".
European Commission President Jean-Claude Juncker also held phone calls with Mr Johnson and Mr Varadkar over the last two days during which he too "reaffirmed his unwavering support for Ireland".
Michel Barnier reassured people that he and the EU want a withdrawal agreement that has "workable and effective solutions" that "protect consumers & businesses in the EU market".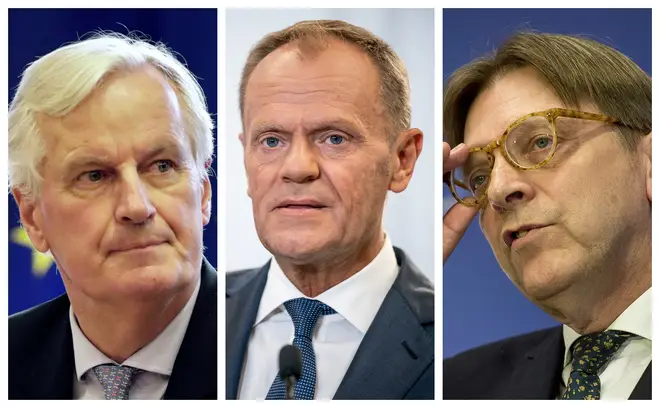 Banksy's MPs as chimpanzees piece sells for record £9.9m
A Banksy artwork, portraying MPs in the House of Commons as chimpanzees, was sold for £9.9 million in what organisers say was a record for the street artist.
Devolution Of Parliament went under the hammer at Sotheby's in London and took only 13 minutes to be sold for £9,879,500 despite having a guide price of between £1.5-2m.
The four metre painting eclipsed the previous record for a Banksy, with the amount paid for Keep It Spotless standing at $1.8m (£1.4m).
The auction house said: "Regardless of where you sit in the Brexit debate, there's no doubt that this work is more pertinent now than it has ever been."
Shortly after Devolved Parliament was sold Banksy responded on Instagram, saying: "Record price for a Banksy painting set at auction tonight. Shame I didn't still own it."