Your morning briefing, Saturday 14 September
14 September 2019, 00:30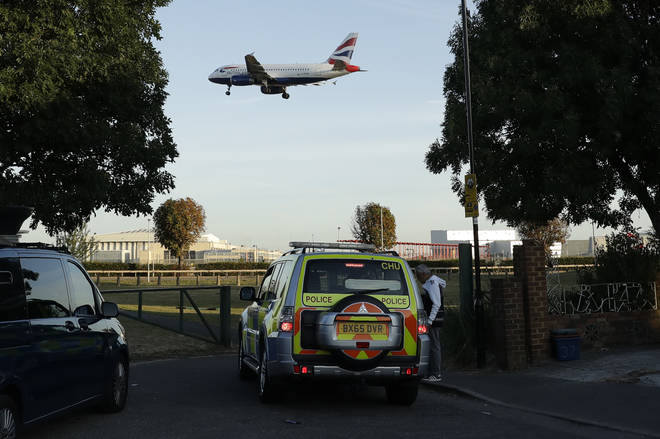 Here's the latest in UK and world news on Saturday morning.
David Cameron admits people will 'never forgive him' for Brexit referendum
Former prime minister David Cameron has said he is fearful of what will happen with Brexit and the result has given him sleepless nights.
The former Tory leader admitted that some people will "never forgive" him for holding the referendum and even more so for losing it.
Mr Cameron also refused to rule out a second referendum because the country is currently "stuck" in a quagmire.
Since the referendum took place he said he worries about Brexit a lot and his new book explains that he did not simply walk away from his job at No 10 without caring.
12-year-old boy in critical condition after Wembley hit-and-run
A 12-year-old boy is in a critical condition after a hit-and-run in Wembley.
He was knocked down by a white Nissan SUV, which has been left with a broken headlight, around 4pm on Friday at the junction of Grande Parade and Forty Avenue.
The victim was rushed to hospital with serious injuries, where he remains.
Arrests continue over Heathrow drone action
18 people have now been arrested after a climate change group allegedly attempted to fly drones near Heathrow Airport.
15 men and three women were all arrested on suspicion of conspiracy to commit a public nuisance after the Heathrow Pause protest on Friday morning.
Thirteen of those arrested were released on police bail to return to a London police station in October, while the other five remain in custody.
The group, who are a splinter group of the Extinction Rebellion movement but are separate from them, are said to have attempted to fly drones in the 5km exclusion zone around the airport on Friday.
Liberal Democrats start campaign to cancel Brexit
The Liberal Democrats will launch their campaign to stop Brexit on Saturday as the party meets for its autumn conference.
Members have descended upon Bournemouth to kick off conference season, with leader Jo Swinson looking to take her party into an election as the party most unequivocally in favour of staying in the EU.
The party are looking to capitalise and mobilise supporters in Dorset in preparation for a snap election.
The conference season begins as Prime Minister Boris Johnson looks to weather the storm following the ruling from Scottish judges this week that his advice to the Queen to suspend Parliament was unlawful.