Your morning briefing, Wednesday 11 September
11 September 2019, 03:31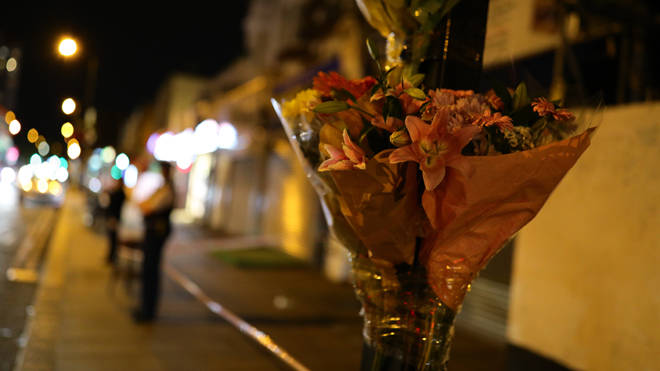 Here's the latest in UK and world news on Wednesday morning.
17-year-old stabbed to death in broad daylight
A murder investigation was launched on Monday after a 17-year-old boy was stabbed to death in Westminster.
Police and an ambulance crew were called to a stabbing on a "busy part" of Edgware Road shortly before 2pm on Tuesday where they found a male teenager suffering from stab wounds.
He was taken to hospital for treatment but died at 7.29pm, with his next of kin being informed.
DCI Andy Partridge, from the Specialist Crime Command, said the attack took place near a college where "many young people would have been on their break."
ITV launches investigation after soap stars clash at TV Choice Awards
Two soap stars were allegedly embroiled in a huge row at the TV Choice Awards on Monday, with one man threatening to stab the other in a foul-mouthed rant.
Emmerdale star Asan N'Jie and Hollyoaks actor Jamie Lomas allegedly had to be separated by security after the heated row at the Hilton hotel in central London, according to the Mirror.
Mr N'Jie allegedly shouted "I'm going to f*****g knife you" amid the bust-up at the glamorous ceremony.
ITV said they were "extremely concerned" by the allegations and would be launching an investigation.
Two British-Australian women jailed in notorious Tehran prison
Two British-Australian women have been jailed in Iran in the same prison as Nazanin Zaghari-Ratcliffe, according to The Times.
One of the women, a blogger who was travelling through Asia with her Australian boyfriend, was arrested 10 weeks ago on charges which remain unclear, the newspaper said.
The other woman, an academic who had been lecturing at an Australian university, has been handed a 10-year sentence, with charges also unclear.
They are being held in the Evin jail, the notorious prison in the capital Tehran, where Mrs Zaghari-Ratcliffe has been held since 2016.
86 migrants intercepted trying to cross Channel in new record
86 migrants were intercepted trying to cross the English Channel in five separate incidents on Tuesday.
The groups of men, women and children were stopped while on board small boats while trying to make the treacherous crossing.
It is thought to be a new record for the most migrants stopped in one day, with incidents in Dover, Littlestone, Pett Level and Dungeness, according to the Telegraph.
Tom Watson to call on Labour to back second Brexit referendum ahead of general election
Labour's deputy leader Tom Watson is set to call on his party to back a second Brexit referendum, despite Jeremy Corbyn saying he would not hold another vote before a general election.
In a speech on Wednesday in London, the MP will say a single-issue Brexit election may not break the deadlock in Parliament - something only a second referendum can achieve with certainty.
He will also argue that if a referendum were to follow an election, then Labour should commit "unambiguously and unequivocally" to campaign for Remain.
But Mr Watson's comments could spark a fresh clash with Mr Corbyn, who has made clear his priority is for an election once Parliament has closed off a no-deal Brexit.
Boris in bid for Northern Ireland to Scotland bridge
Boris Johnson allegedly asked government officials to explore the cost and risks of building a bridge between Northern Ireland and Scotland.
Channel 4 News claims the Prime Minister asked the Department for Transport to investigate building a 21-mile crossing – the same distance as that across the English Channel.
They said the PM wants to know "where this money could come from" and "the risks around the project" – which appear to include "WW2 munitions in the Irish Sea".
He first made the suggestion last year, when he was Foreign Secretary.