Your morning news briefing, Thursday 21st November 2019
21 November 2019, 06:28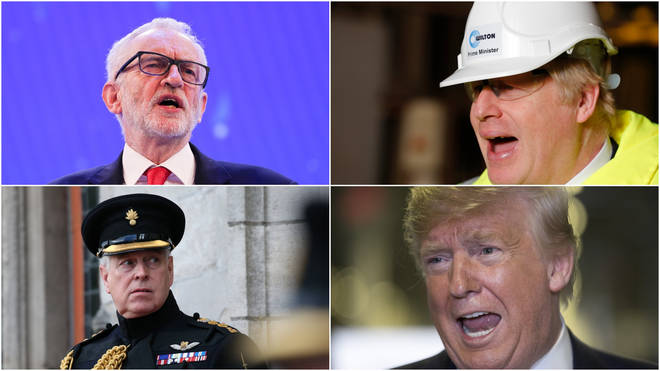 Good morning, here's the latest news you're waking up to on this fine Thursday morning.
EJ here with your morning briefing, helping you to start your day off on the right foot (and letting you know if you need to take an umbrella with you).
General Election - The High-Viz Is Back
We've now reached the manifesto stage of the General Election with the Greens and Lib Dems having already launched theirs, today is the turn of Labour.
Jeremy Corbyn will lay out his party's plans promising "we're on the people's side" calling it the "most radical and ambitious plan to transform our country in decades".
The manifesto called "It's Time For Real Change", will spell out Labour's plans for income tax hikes for the wealthiest, nationalisation of key utilities, free broadband and a £10-an-hour minimum wage.
Meanwhile, both parties went to war over housing, with Labour rolling out their plans to build 150,000 new homes and launching the biggest council house building scheme since the second world war. The Tories were quick to follow announcing a raft of measures to help first-time buyers and transform the rental market.
You can read more on the housing plans here.
The Tories have also said if they get elected they will look at doubling the prison time for people who assault emergency workers.
Priti Patel said she was shocked by assaults on workers just doing their jobs, and promised she would have the backs of police, before adding she wasn't going to stand for it.
The Lib Dems have made promises to recruit 22,000 more teachers and invest millions in the education system.
Pizza Express
Following his 'car crash' interview with the BBC, Prince Andrew has announced he will step back from public life.
It follows his TV interview about his friendship with the billionaire sex offender, who killed himself in a New York jail cell in August.
In a statement, Prince Andrew also said he's "willing to help any appropriate law enforcement agency with their investigations, if required."
Former Buckingham Palace press officer Dickie Arbiter described the interview as "not so much a car crash but an articulated lorry crash"
Trump Impeachment
The US ambassador to the EU has said he "followed the president's orders" when pressurising Kiev into investigating Donald Trump's political rivals.
Diplomat Gordon Sondland told the Trump impeachment inquiry there was a "quid pro quo" arrangement with Ukraine.
The ambassador, who was one of the most highly anticipated witnesses in the impeachment probe, claimed Mr Trump encouraged investigations into Democratic rival Joe Biden, in return for a meeting with Ukrainian President Zelensky at the Oval Office.
Mr Sondland said: "At all times, I was acting in good faith. As a presidential appointee, I followed the directions of the president."
And Finally...
There was some debate over this story in the newsroom, some of us just didn't get it, some of us couldn't stop laughing.
One of the dangers of doing live TV or radio is that, from time to time, people are wont to joke. And this lady certainly did.
And this lady did so in front of the Sky News cameras in Derbyshire during a visit to the Bingo.
Keeping a completely straight face, the unnamed woman innocently asked if the unassuming reporter wanted to hear a joke about Brexit.
And the reporter said yes, you can read the full story here, or watch the video above.
That's it, you're up to date. Have a great Thursday and I'll be back at the same time tomorrow. EJ
PS, please let us know if you thought that Oxo joke was funny!