Your morning news briefing, Thursday 31st October
31 October 2019, 06:01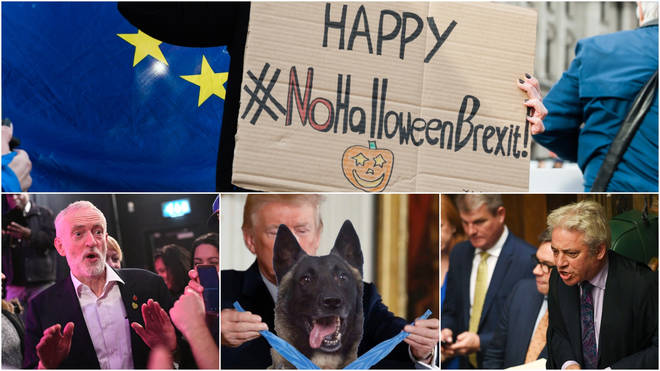 Good morning and here is the latest in UK and world news you're waking up to.
Happy Halloween, as people start to look ahead to the weekend it's EJ here with all the news you need to start your morning.
B-Day!
1224 days ago the UK voted to leave the EU.
Since then the country has seen 3 Prime Ministers, a General Election, and a divided nation.
Today was the day Boris Johnson promised the UK would leave the EU, today was set to be Brexit Day.
But, it was more trick than treat as the EU granted the UK a further extension to Brexit, meaning the new date is now January 31st 2020.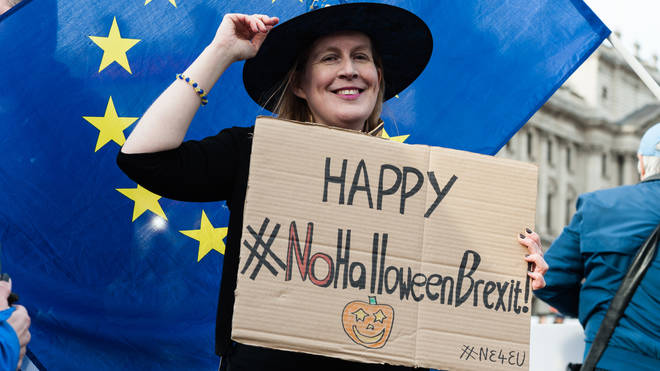 General Election 2019
Jeremy Corbyn will kick off Labour's election campaign later today by hitting out at tax dodgers, bad bosses, big polluters, and billionaire-owned media holding our country back."
Mr Corbyn will say "the elite" are scared of the British people, which is why "they'll throw everything" at Labour in the upcoming election.
He will also promise to "end the Conservatives' great rip-off" by renationalising railways, the postal system and water "so they work for everyone, not just Tory donors and shareholders in tax havens."
The Tories were quick to have their say on the Labour leader's claims, party chairman James Cleverly said a vote for Mr Corbyn would not be a vote for change, but it would stagnate Brexit as Labour are offering a second referendum.
Mr Cleverly said: "Corbyn's extreme economic ideas would wreck the economy like Labour always do – with fewer jobs, less money for public services and ordinary people paying the price through higher taxes.
Don't forget to check out our rolling coverage of the General Election 2019 on LBC News, you can listen here.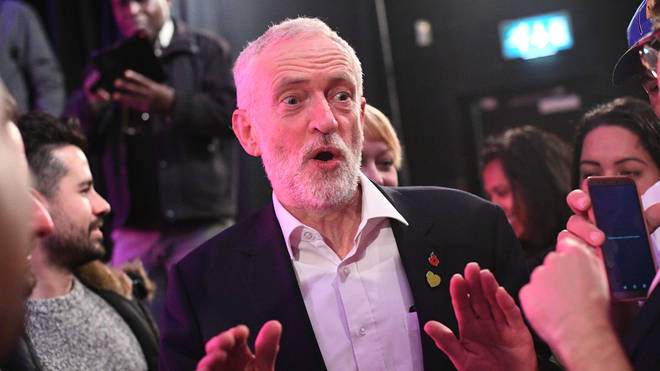 Order! ORDER!
Yesterday saw Commons Speaker John Bercow's final Prime Minister's Questions. After a decade of keeping order in the chamber, some MPs paid tribute to his work.
Prime Minister Boris Johnson paid tribute to the Speakers "Tony Montana scowl" and called suggested he was like an "uncontrollable tennis ball machine" for peppering parliament with his numerous interventions during debates.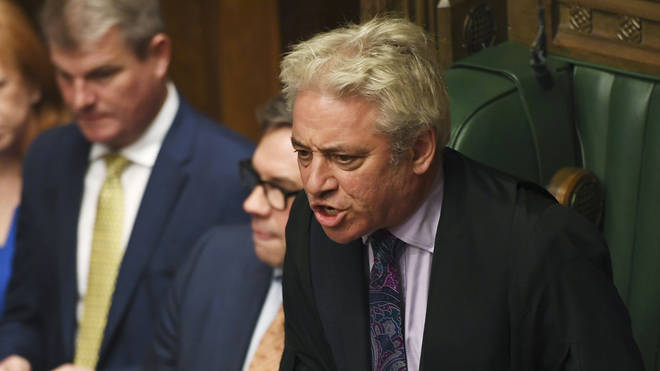 The MP for Buckinghamshire wasn't always popular with the press either, after he allowed an amendment by Tory rebel Dominic Grieve to be voted on in January, he was labelled "Speaker of the Devil" by one newspaper, while the Daily Mail called him an "egotistical preening popinjay (who) has shamelessly put his anti-Brexit bias before the national interest - and is a disgrace to his office."
Attention will now turn to what Mr Bercow will do next, with speculation focused on him becoming a reality TV star.
Bookmaker Coral have him at 4/5 to be a contestant on I'm A Celebrity...Get Me Out of Here! and 10/1 to go on and win it.
And who could forget the Mr Peter Bone song? For the final time "CLEAR THE LOBBY."
I'm now so obsessed with Bercow saying "Mr Peter Bone" that I've spent a period of time setting it to the opening of Beethoven's 5th. Brexit is literally driving me mad. pic.twitter.com/P5w31OWkWi

— Rhodri Marsden (@rhodri) March 28, 2019
Does politics have a women problem?
After a flurry of female MPs announced they would be standing down at the next election LBC's Senior Reporter Matthew Thompson took an in depth look at the issue.
Of the ten female MPs standing down at the next election, five have so far explicitly cited abuse and the toxicity of politics in their reasons for doing so.
They are: Nicky Morgan, Heidi Allen, Louise Ellman, Gloria de Piero and Caroline Spellman.
A group of fairly senior women from across the political spectrum, many of whose ages might have suggested longer careers in politics ahead of them.
New data from the pollster ComRes, seen by LBC, suggests that there may be a correlation between increased levels of abuse and the number of women standing down from the House of Commons.
In a poll of MPs, ComRes found that nearly two thirds (65 per cent) of MPs said they weren't confident that appropriate actions were being taken by the Commons authorities to tackle violence and abuse against women in politics.
Heathrow Orders Mary Beard To Strip To Her Underwear
Heathrow airport says it's "very sorry" after Mary Beard was asked to strip down to "my scrappy undies" at security in front of other passengers.
Heathrow airport has apologised after the broadcaster and Professor of Classics at Cambridge University was told to remove her tunic at security, which staff appeared to mistake for a jacket.
Mary Beard tweeted: "I know rules are rules (and we all depend on airport security) but was a bit surprised to be told to take off what I think is a 'tunic' (they thought was a 'jacket') at Heathrow security this morning, down to my scrappy undies.
"Much to curiosity/embarrassment of other passengers!"
You can read the full story by LBC News' Sylvia De Luca here.
I know rules are rules (and we all depend on airport security) but was a bit surpised to be told to take off what I think is a 'tunic' (they thought was a 'jacket') at Heathrow security this morning, down to my scrappy undies. Much to curiosity/embarrassment of other passengers!

— mary beard (@wmarybeard) October 30, 2019
Twitter Bans Political Adverts- Trump Campaign Not Happy
As my colleague Maddie Goodfellow reported yesterday, Twitter has announced they will ban all political ads globally, starting November 22nd, according to tweets by the company's CEO.
The move comes after Facebook received criticism from lawmakers over its policy to neither fact check nor remove political ads on its site.
Facebook said that it does not think it should be the one to make decisions about its users speech.
Twitter has become the second social media platform to ban political advertising, after video app TikTok became the first social media platform to ban political adverts.
US President Donald Trump was not happy, his campaign for reelection branded the move "a very dumb decision."
The campaign suggested "Twitter just walked away from hundreds of millions of dollars of potential revenue."
And Finally...
In what can only be described as a Presidential level of trolling, Donald Trump has tweeted a photo of himself awarding a Medal of Honour to the Delta Force dog he praised earlier in the week.
On Monday the President posted a shot of a Belgian Malinois which the President claims was part of the mission to kill Isis leader Abu Bakr al-Baghdadi.
Trump's tweet was heavily criticised at the time, now the President appears to be hitting back.
(The image is Photoshopped by the way...)
That's it, you're up to date. Have a spooktacular Halloween from me and the LBC News team!