Your morning news briefing, Tuesday, 10 September
10 September 2019, 06:06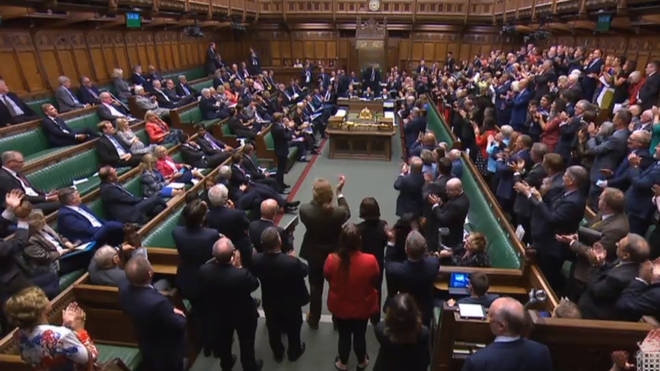 Here's the latest in UK and world news on Tuesday morning.
Parliament prorogued after PM fails in bid for snap election
Parliament has been prorogued until October 14 after the Prime Minister failed in his bid for a snap general election.
Sessions have been suspended until the Queen's Speech on October 14 after a vote to hold a snap election did not reach the majority it required.
Under the Fixed-term Parliaments Act, the vote required support from two-thirds of MPs, which it failed to reach.
293 MPs voted for an election, missing out on the required two-thirds majority by 41 votes.
BA strike heads into second day, grounding flights and affecting 200,000 passengers
British Airways pilots are set to strike for a second day on Tuesday after "virtually 100 per cent" of union members voted in favour of industrial action.
The bitter dispute is costing BA £40 million a day, according to the British Airline Pilots Association (Balpa), who claim the row could have been settled for as little as a £1 million.
The strike has caused the cancellation of more than 1,700 flights over the two days, affecting 195,000 passengers, and a further 24-hour walkout is planned for September 27.
BA has offered a pay rise of 11.5 per cent over three years, which it says would boost the pay of some captains to £200,000, but Balpa says its members want a bigger share of the company's profits.
North Korea launches "unidentified projectiles" after agreeing to talks with US
North Korea has launched at least two "unidentified projectiles" into the sea, hours after offering to resume nuclear diplomacy with the US.
They were fired from South Phyongan province on Tuesday, travelling over 200 miles to the east, according to South Korea's military.
No more details are known about the projectiles.
Tuesday's launches were the eighth such launches since late July and the first since August 24.
England in pill crisis as 12 million prescribed potentially addictive drugs
Almost 12 million adults in England were prescribed potentially addictive drugs such as sleeping pills and painkillers last year, a new report says.
A review of five classes of medicines - including anti-anxiety drugs, anti-depressants and opioid painkillers - found some patients struggle to come off them, suffering suicidal thoughts and anxiety as a result.
Public Health England, which led the Government-ordered review, said a helpline must be set up for the millions of people who may be dependent on the drugs.
Health Secretary Matt Hancock said the country was in the "grip of an over-medication crisis."
Boris Johnson to visit school marking launch of new education drive
Mr Johnson will emerge for the first time since his embarrassing Commons defeat on Tuesday to mark the launch of an education drive which could see up to 30 new free schools established.
The Prime Minister will visit a primary school in London to mark the project's latest application round.
But the National Education Union said the Government was pursuing a "reckless approach" by "throwing taxpayers' money at its pet project", saying the free schools programme is "in crisis".
The Government has pledged to invest more than £14 billion in primary and secondary education between now and 2022-23.
Repairs notice served to owners of "unique" pier
A repairs notice has been served to the owners of the only Victorian pier in Britain which leads to an island after a council "exhausted all other options."
North Somerset Council are hoping the notice will encourage the owners of the Grade II-listed Birnbeck Pier in Weston-super-Mare to carry out essential repairs.
Its north jetty collapsed into the Bristol Channel during storms in 2016 and has been earmarked for demolition.
But the owners now have two months to respond and carry out work on the landmark, which is a "key feature" of the seafront.