Your morning news news briefing, Thursday 14th November
14 November 2019, 06:31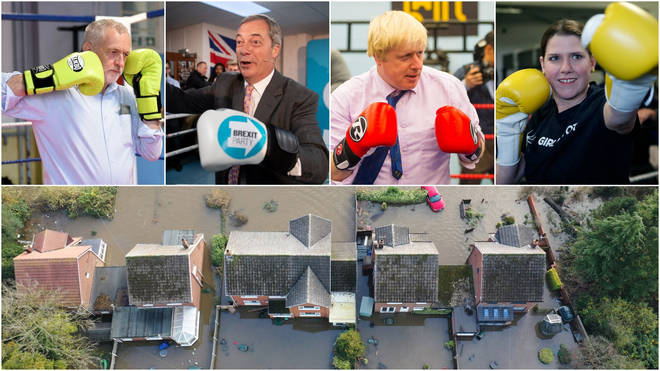 Good morning and here is the latest in UK and world news you're waking up to on Thursday.
With 28 days to go until the General Election the gloves are off (actually, they went on yesterday but more on that later) as the battle to be the next Prime Minister heats up. Labour has hit out at Tory claims over immigration and even used the term "fake news."
It's EJ here with all the news you need to kickstart your morning.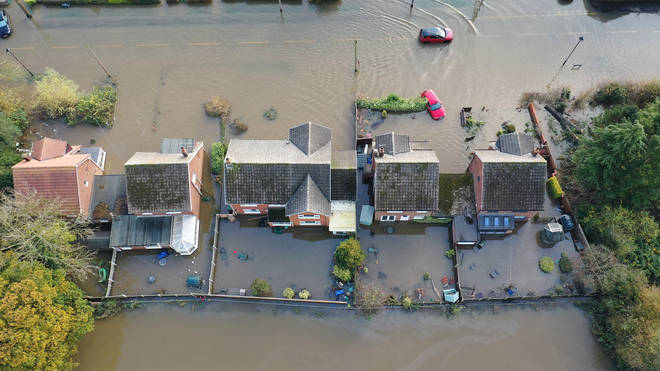 Flooding
It's difficult when an act of nature becomes political, freak weather can't always be planned for and when things occur people don't know what to do.
There are 'danger to life' weather warnings in place across parts of England and Wales and yesterday saw snow falling. Please check your journey before you travel.
Yesterday saw Boris Johnson visit flood-hit areas in the north of England, meeting with communities who have been affected by rising floodwater.
His visit didn't get off to the best start with heckles and finger-pointing. Luckily LBC News had a reporter there who captured it all on video.
Amazingly Boris was told he'd need to "get some waders," as local volunteers talked him into using his official 4x4 to take supplies to a village cut off by the floods. Our reporter on the scene, Vicki Smith, said she saw Boris Johnson being handed a cardboard package to put on his lap.
The Prime Minister was then persuaded to take supplies into the cut off village of Fishlake in his 4x4. I saw Boris Johnson being handed a cardboard package to put on his lap. https://t.co/sK3LuaOKG2

— Vicki Smith (@VickiSmith_) November 13, 2019
Fake News? General Election 2019
The Conservative Party have attacked Jeremy Corbyn's immigration plans, they have suggested free movement under Labour would mean the "equivalent to a city the size of Brighton moving to the UK every year."
Labour weren't standing for that with Shadow Home Secretary Diane Abbott branding it " fake news" from the "make-believe research department."
You can read the full story here.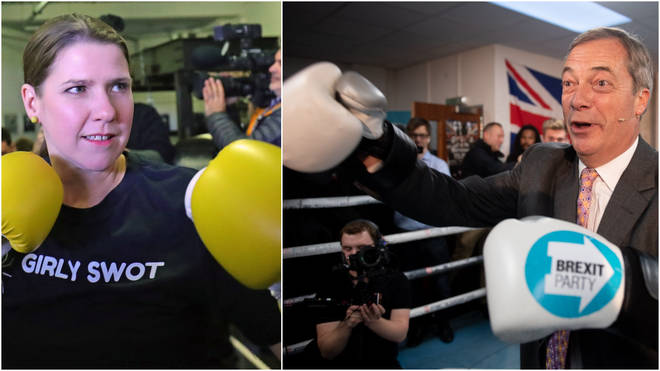 The Gloves Are Off?
Yesterday I reported the election campaign had entered the "high-viz and hard hat" stage, now I cam report it has reached the "party leaders wearing boxing gloves" stage.
Nigel Farage was off in a boxing ring, campaigning for the Brexit Party with heavyweight boxer Derek Chisora, while Lib Dem leader Jo Swinson was visiting a boxing gym in north London that trains youngsters in order to deter them from gang culture.
Jeremy Corbyn and Boris Johnson were not involved in any boxing-related shenanigans, but (for balance) I have tracked down file photos of them in boxing gloves.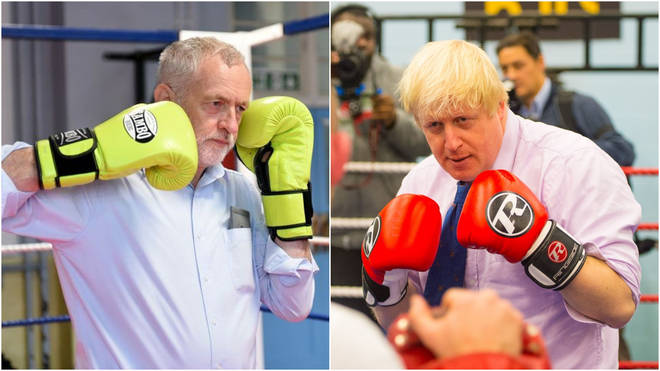 In Other News
Tesla boss Elon Musk has said uncertainty made it too risky to build Tesla's first European factory in Britain.
The billionaire entrepreneur announced that his company's new factory would be built on the outskirts of Berlin earlier today.
Speaking after the announcement, Mr Musk told Auto Express: "Brexit [uncertainty] made it too risky to put a gigafactory in the UK."
Read the full story by Kate Buck here.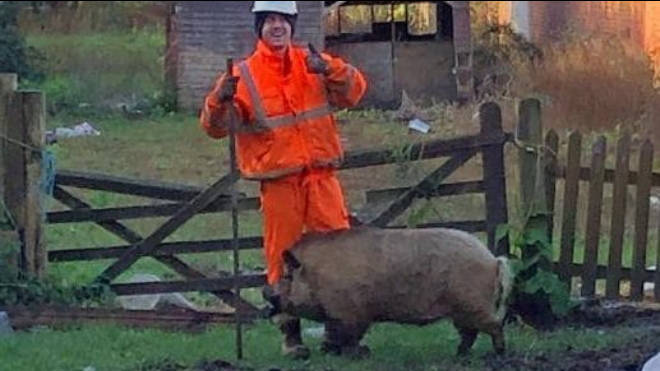 And Finally...
It's a tricky one today, normally I try and pop a story in at the end that will give you a wry smile, maybe a little chuckle and today I have two...
I was going to tell you about Rod Stewart's model railway, but instead, I'm going to tell you about a story from my colleague Nick Hardinges which is filled with puns.
South Western Railway services to London Waterloo faced severe delays on Wednesday morning due to a burst water main near the line between Surbiton and Wimbledon.
Engineers were called to a field to repair the railway damage but were stopped in their tracks by the unusual culprit.
Pickle made a pig's ear of clearing the way for the repairmen as the "startled" animal blocked the team from reaching the damaged pipe.
That's it, you're up to date. Have a great day and stay dry. I'll be back at the same time tomorrow. EJ