Many faces of Wagner chief Prigozhin: Warlord's disguises and chilling pictures of his home leaked after Russian raid
6 July 2023, 10:36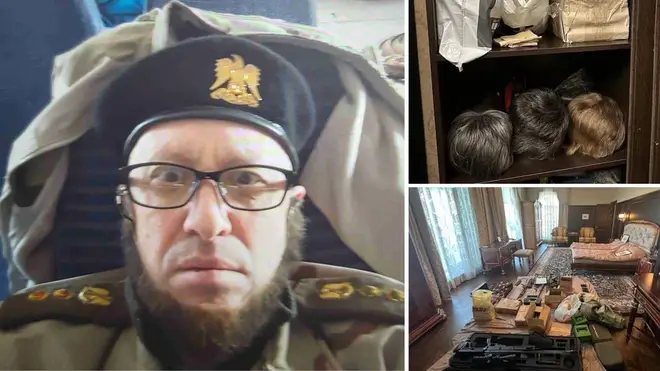 Vladimir Putin has sent his feared FSB to raid the palace of mutinous Wagner chief Yevgeny Prigozhin after his failed uprising.
Pro-Kremlin newspaper Izvestia released a cache of photos and videos yesterday of searches of his mansion - while he was exiled in Belarus.
The investigators discovered disguises, caches of weapons and ammo, gold bullion, and a framed picture purporting to show the severed heads of his enemies.
The images show a cupboard containing wigs of different styles and colours - and further pictures were released apparently showing Prigozhin wearing the wigs as part of various disguises leaked to Russian state Telegram channels.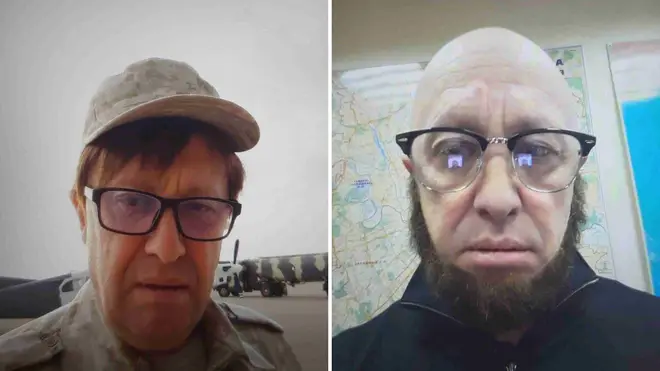 Read more: Horrific photo shows true extent of beating on Russian journalist Elena Milashina, as she defiantly vows to return
Read more: Rishi Sunak faces another byelection as ex-minister Chris Pincher set for eight week suspension over groping claims
It comes after the warlord launched what appeared to be an armed insurrection against Putin - marching towards Moscow.
But his efforts were halted after Belarusian president Alexander Lukashenko brokered a deal to stop the conflict.
Belarus claimed Prigozhin had returned to St Petersburg - but his whereabouts has yet to be confirmed.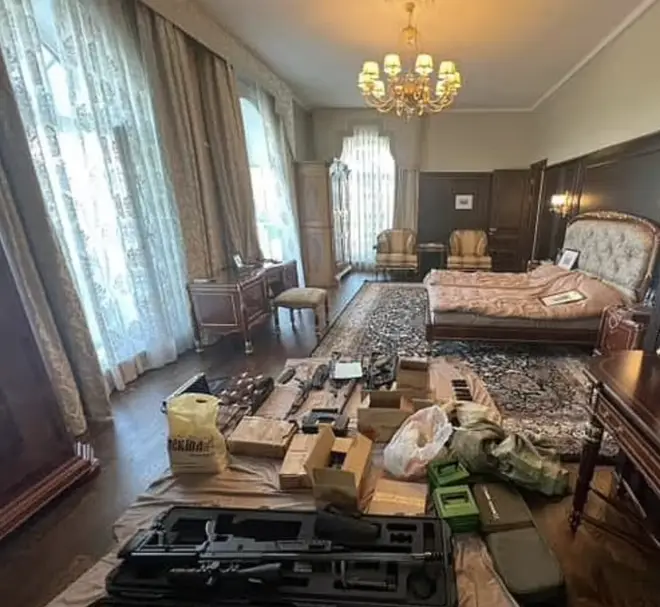 Telegram channel Trinadtsatiy said: "The backbone of the Wagner PMC is made up of people from the GRU, and they are not stupid.
"Such [disguises] are needed to work in neighbouring countries, and in fact they are operational information."
Ukrainian official Anton Gerashchenko said: "These are not shots from a casting for a role in a cheap comedy, but a selfie of Prigozhin.
"The pictures were published by the Russian security forces.
"In most of the pictures, yesterday's ''Hero of Russia'' is in Libyan uniform with Libyan epaulettes and elements of conspiracy."
The purpose of the leak is aimed at discrediting Prigozhin. In one image, a giant sledgehammer with the inscription "For use in important negotiations" was photographed on display in a reception room of the mansion.
Another picture shows boxes of cash estimated to contain around £86m, another photo shows bars of gold bullion.
One image from the lavish palace shows a stuffed alligator on a dressing table, and in one opulent bedroom, a huge pile of weaponry and ammunition is laid out on the floor.
The photos show the luxurious living arrangements, including a private pool, sauna, helipad gym and private medical clinic.
Prigozhin's Wagner troops have remained at the camps where they had stayed before an abortive mutiny, the president of Belarus said.
Belarusian President Alexander Lukashenko helped broker a deal for Mr Prigozhin to end his rebellion on June 24 in exchange for security guarantees for himself and his soldiers and permission to move to Belarus.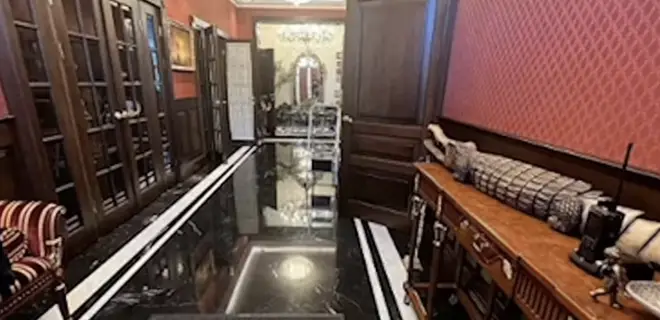 After saying last week that Mr Prigozhin was in Belarus, Mr Lukashenko told international reporters on Thursday that the mercenary chief is in St Petersburg and Wagner troops were still at their camps.
He did not specify the location of the camps, but Mr Prigozhin's mercenaries fought alongside Russian forces in Ukraine before their revolt.
The rebellion saw them quickly sweep over the southern Russian city of Rostov-on-Don and capture military headquarters there before marching on the Russian capital in what Mr Prigozhin described as a "march of justice" to oust the Russian defence minister and the general staff chief.
Mr Prigozhin claimed his troops had come within 124 miles of Moscow when he ordered them to stop the advance under the deal brokered by Mr Lukashenko.
The rebellion represented the biggest threat to Russian President Vladimir Putin in his more than two decades in power and exposed the Kremlin's weaknessMr Lukashenko's statement followed Russian media reports that claimed Mr Prigozhin was spotted in St Petersburg, Russia's second-largest city.
His presence was seen as part of agreements that allowed him to finalise his affairs there.