Adorable Video Of Giant Panda Playing With A Snowman
21 December 2016, 08:30 | Updated: 21 December 2016, 09:01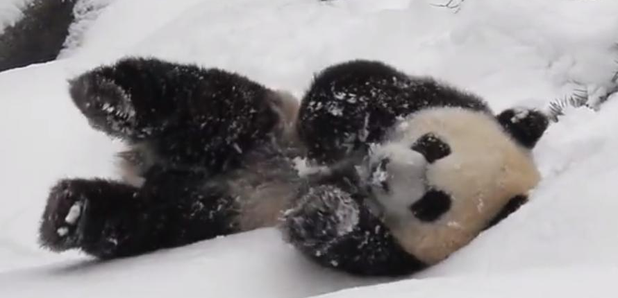 2016 may have been full of difficult news, but here is one thing guaranteed to cheer you up... this adorable video of pandas playing in the snow.

This giant panda was given a snowman to play with in Toronto Zoo... and the results were hilarious.

Video: Toronto Zoo

Nick Ferrari reckons that, while the news is full of terror attacks and assassinations, this is guaranteed to put a smile on your face.

Earlier, giant panda cubs Jia Panpan and Jia Yueyue loved seeing snow for the first time.

Video: Toronto Zoo

You can see the pandas live on Toronto Zoo's PandaCam.