Crow Stuns Tourists By Asking Them "Y'alright Love?" In Yorkshire Accent
3 July 2018, 10:45 | Updated: 3 July 2018, 12:39
A crow has been filmed greeting tourists by asking them "Y'alright love?" in a Yorkshire accent… and you really need to see it to believe it.
Lisa and Mark Brooks were on a day trip at Knaresborough Castle in North Yorkshire when they spotted the chirping bird.
It sounded so life-like, Lisa thought it was her husband putting on an accent at first.
"I found it absolutely hilarious," she said. "It must be a local - it has a proper Yorkshire accent."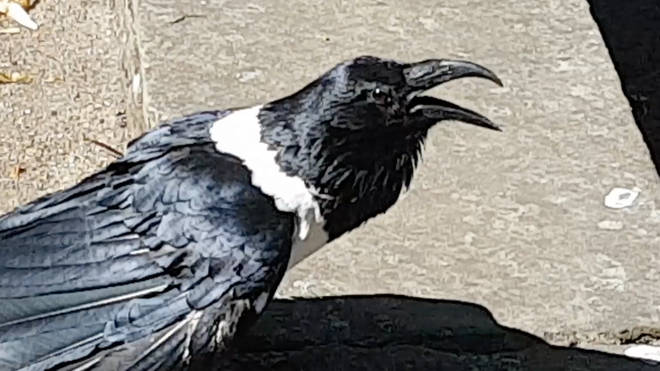 The brilliant 30-second clip shows the pied crow hopping onto a wall to greet the couple.
It repeats the phrases "Y'alright love?" and "I'm alright" in what sounds like a northern accent.
Mother-of-two Lisa added: "Other people started coming over and were just in shock.
"I don't think anyone has seen a talking crow before - let alone one with a thick Yorkshire accent!"
And it appears crows are notorious for greeting tourists at the North Yorkshire attraction.
YouTube is awash with videos showing the birds repeating phrases like "hello" and "what's the matter?"
Watch the brilliant moment above.