"Gritty Gritty Bang Bang" - Oldham Council Ask Public To Name New Gritter
25 November 2016, 10:59 | Updated: 25 November 2016, 11:07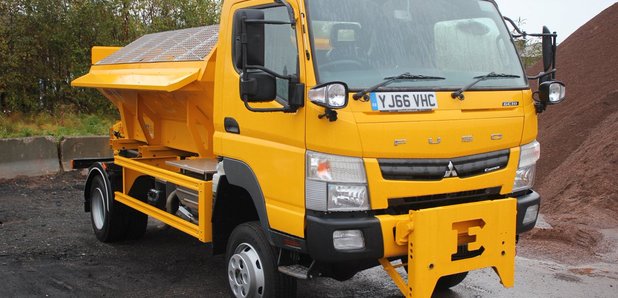 With winter set in Oldham council decided their new gritter was worthy of being officially named - by the public.
After the saga of 'Boaty McBoatface', you might think the public would never be invited to name another vehicle ever again. But Oldham council believe we deserve another chance and have asked for names for their shiny new gritter.
The competition is technically only open to children who live in Oldham or attend one of the primary schools in the area. But that hasn't stopped people chipping in with their suggestions on Twitter. Some choice ones:
Gritney Spears (already part of the fleet, apparently)
Brad Grit
Gritter Garbo
Gritty Gritty Bang Bang
Grit Expectations
Usain Salt
Gritty McGritface (F- for originality)
And perhaps the best one:
Gritsy Bitsy Teeny Weeny Yellow Anti-Slip Machiney
Entries close by 5pm on November 30th. We look forward to the unveiling.
We want you to name our new gritter, so send us your suggestions by 5pm on 30 Nov https://t.co/Az3uSHcuME pic.twitter.com/5ywR0shd8c

— Oldham Council (@OldhamCouncil) November 23, 2016