Rare "Firenado" Erupts As Firefighters Battle Factory Blaze
8 August 2018, 13:14 | Updated: 8 August 2018, 13:28
Firefighters managed to capture remarkable footage of a 50ft "firenado" as they tackled an industrial blaze in Derbyshire.
The incredible fire whirl could be seen reaching into the sky as crews battled the flames at a plastic pallet factory on Tuesday morning.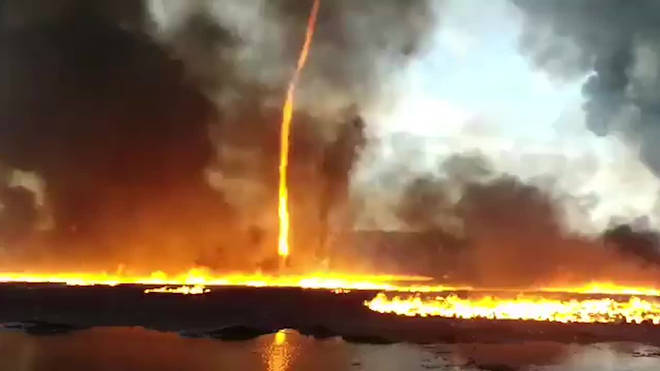 Leicestershire Fire and Rescue Service, who were assisting local crews in Derbyshire, shared the stunning video on Facebook.
They said the phenomenon was created by "cool air entering the top of the hot air causing a swirl similar to how a tornado is formed".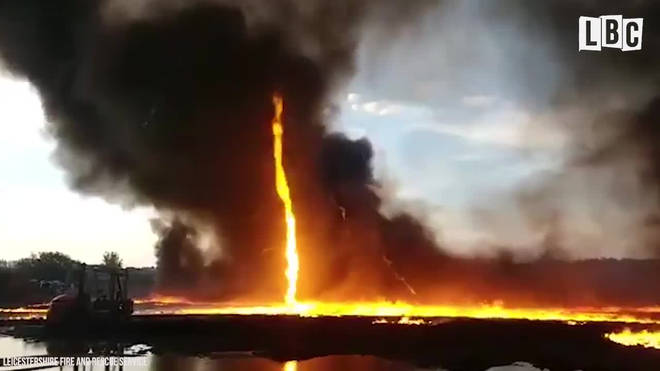 The cause of the fire at Ravensbourn Plastics Ltd on Occupation Lane, in Albert Village, Swadlincote is not yet known.
You can see the stunning force of nature in action above.