Women Rescued After Getting Stranded On A Floating Unicorn
15 August 2018, 13:05
A group of women had a lucky escape when they were rescued from a floating unicorn by a passing police officer.
The inflatable became tangled in weeds at Fish Lake, Minnesota over the weekend.
Luckily, as the ladies tried to free themselves, a local police officer just happened to be passing by.
And with some skilful rope work, the policeman managed to pull them safety.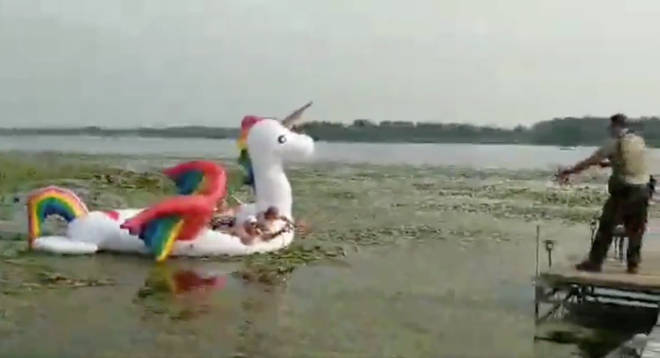 Video of the rescue has gone viral after it was tweeted by the Chisago County Sheriff's office.
They wrote said: "Driving by a local lake we observed a bunch of women… stuck in the weeds.
"Yes a rainbow unicorn... With a handful of laughs and some mad rescue roping skills they were pulled back to the dock!"