Heartbreaking final texts of aspiring lawyer killed 'by stranger' in east London
27 June 2022, 16:13 | Updated: 28 June 2022, 10:01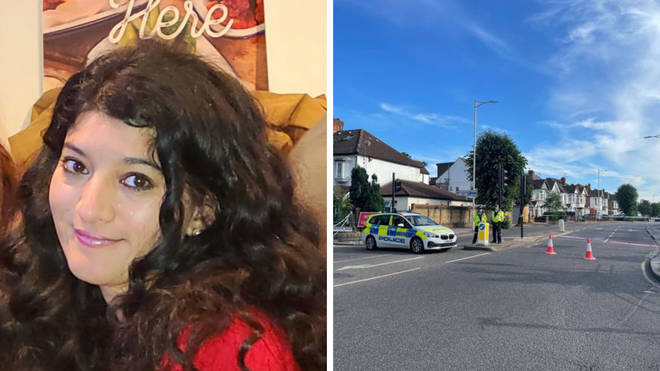 Tributes have been paid to aspiring lawyer Zara Aleena who died after a brutal 'opportunist stranger attack' in a street in east London as she made her way home.
Floral tributes have been left on Cranbrook Road, Ilford, where the 35 year old was attacked.
A man, 29, has been arrested on suspicion of Zara's murder. She suffered serious head injuries and died as she walked towards Gants Hill Station at around 2.44am on Sunday morning.
Zara's close friend Lisa shared their final text message exchange, revealing they had been supposed to spend time together on the weekend, but rearranged until next week.
She shared a text message exchange with the victim that said: "Miss your beautiful face this weekend XX Can't wait to see you next weekend XXX".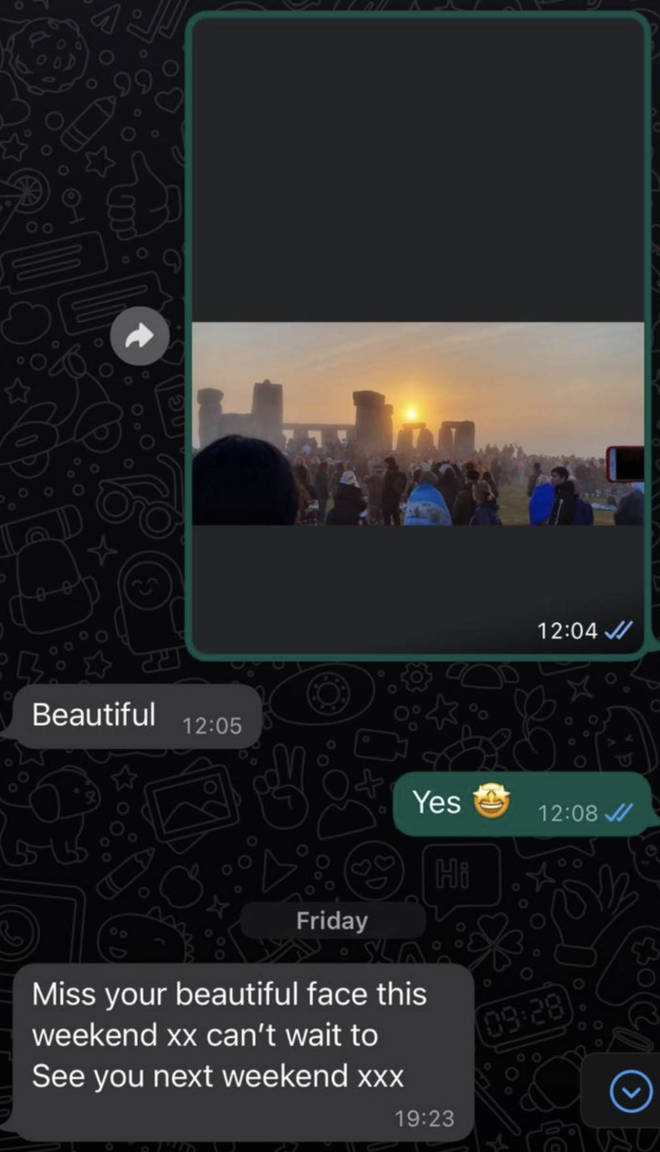 In a Facebook tribute, Lisa wrote: "I am completely broken!
"My bestest friend (for the past 17 years) Zara Aleena was murdered last night by a complete stranger .
"I am shocked I am angry I feel sick to my stomach . We spent most weekends together . We were meant to be together this weekend but I had to cancel and arranged to meet next weekend . (Our last message on Friday ) I wish I had met her this weekend.
"She got f****** murdered walking home!
"I will never see her again ! I will never hear her voice again . We always spoke everyday !!!! I will never get over this ever !
"To the man that murdered Zara may he get tortured in prison ! I want to look him in the eye and ask why ???!!!! Justice for Zara Aleena
"When will our streets be safe ? Something needs to be done ! Something must be done".
Neighbours told how they were woken up by the sound of a woman screaming during the attack in Ilford.
Police said she suffered serious head injuries in "a horrific assault" as she walked in the direction of Gants Hill Station, Ilford, early on Sunday.
Chief Superintendent Stuart Bell said in a statement: "I can confirm that pending formal identification, we believe the victim to be a local 35-year-old woman named Zara Aleena.
"Resources from across the Met are being drawn upon to help us identify whoever is responsible and the murder investigation is developing quickly.
"Our priority is to catch the perpetrator as soon as possible and for that reason there are some aspects of the investigation I won't be commenting on in detail."
He added: "We are keeping Zara's family up to date with our progress and my heartfelt condolences are with them at this terrible time."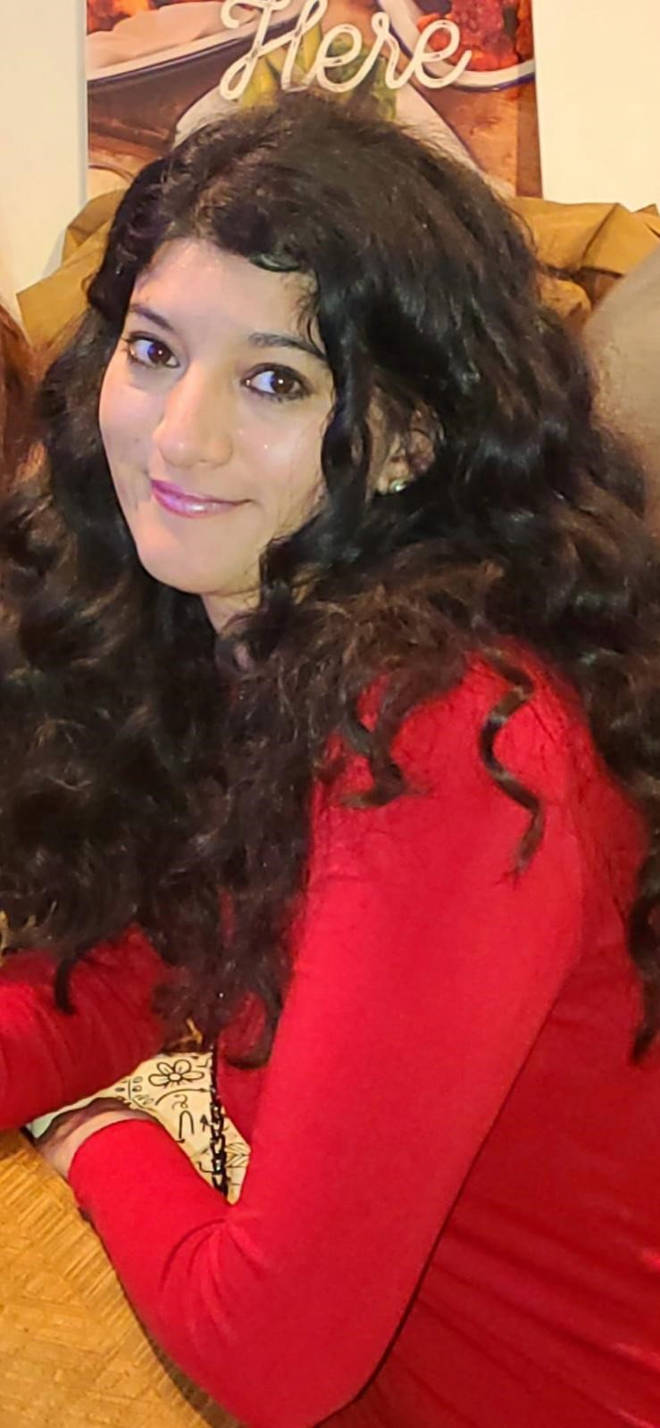 Ms Aleena was attacked before 2.44am on Sunday, when police were called by paramedics to a seriously injured woman who was found by members of the public in Cranbrook Road, Ilford.
She had suffered serious head injuries but died after being taken to hospital.
Murder detectives have launched an investigation.
Chief Supt Bell said: "Since the attack, officers have worked every hour to determine more about the circumstances – we are determined to catch the person responsible.
"Zara, who lived locally, was walking along Cranbrook Road in the direction of Gants Hill Station when she was assaulted.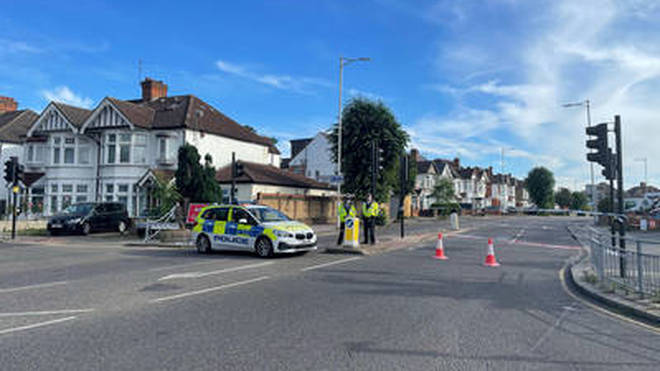 "It is now believed that she was the victim of an attack by a stranger.
"Her family are aware of this and as the investigation progresses they will continue to be updated and supported.
"A special post mortem has been completed. Zara suffered multiple serious injuries that contributed to her death.
"There is no evidence at this time that weapons were used during the attack.
"A full forensic examination of the scene and the surrounding area, house to house enquiries and a focus on identifying all available CCTV has been taking place since yesterday and local people will continue to see a significant police presence over the coming days and weeks.
"Our priorities are to ensure the safety of the local community and to engage locally with residents and people affected."
A man was arrested at an address in Ilford in the afternoon and remains in police custody, police added in an update.
It is the latest attack on women at a time when more attention is being paid to their safety after a string of high profile attacks and murders.
The Metropolitan Police urged women to be "alert but not alarmed" and said a "significant police presence" will be in the area for the coming days.
Mayor of London Sadiq Khan said: "I'm heartbroken by the murder of Zara Aleena who had her whole life ahead of her.
"My thoughts and prayers are with her family, friends and the whole community who are devastated by her death.
"I am in regular contact with the police who have been working around the clock and a man is now in custody on suspicion of murder. There will continue to be a large police presence in the area over the coming days.
"Understandably, women living in the area and across London will be feeling distressed and fearful after this awful attack and the death of another woman at the hands of a man."
Anyone with information or footage can call the major incident room on 0208 345 3715 or contact Crimestoppers anonymously on 0800 555 111 or online at crimestoppers-uk.org.