Are the Metropolitan Police fit for purpose?
25 November 2016, 11:29 | Updated: 25 November 2016, 11:38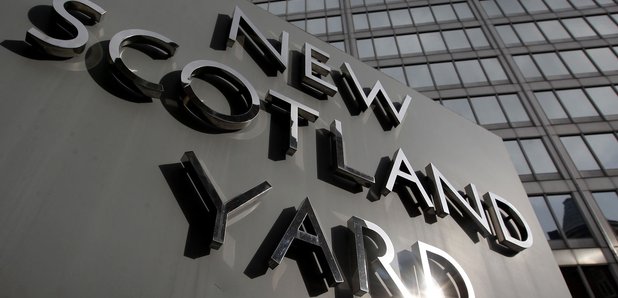 After a string of recent controversies, the methods and attitudes of the Metropolitan police need to reconsidered.
A question that has to be asked after three major scandals in the past three weeks call into question, not just their basic competence, but whether the Force's leadership has any effective control over what its officers do, or indeed whether the Force's leadership is itself effective.
Yesterday's HM Inspector of Constabulary's report into the Met's failure to protect children is damning because of its scale. These are not just isolated failings.
The Inspectorate examined 384 child protection cases all over London, and found a staggering 75% were incompetently, or at least inadequately, carried out.
Every part of the Met's activities in child protection were riddled with failures, said lead Inspector, Matt Parr, who summarised his findings as follows;
"We find serious errors of judgement, inconsistency, unacceptable delays and a lack of leadership which meant that children are not being protected properly. Far too many of the cases that we looked at fell well short of expected standards, and meant that victims weren't protected, evidence was lost, and offenders continued to pose a risk to children".
Surely as bad as it gets, always remembering, these are not outsiders passing judgement, but experienced police officers judging their own.
This report follows hard on the heels of the collapse into a cesspit of derision of the Operation Midland investigation, where a team of supposedly experienced officers spent 18 months and £2.6 million, investigating the ravings of a serial fantasist called Nick. In the process, they broke practically every rule of decency, searching Lord Bramall's home in the presence of his dying wife (completely unnecessarily); searching Leon Brittan's home in the immediate aftermath of his death (no discernible reason whatsoever); and a detective superintendent, in breach of every rule in the book, claiming publicly that Nick's evidence was "credible and true". As far as we know, this officer continues to occupy a senior rank. He is not directing traffic as far as I am aware, though he should be.
As if that weren't bad enough, a few days ago we learned that Stephen Port, a serial killer preying on young homosexuals, and who has just been convicted of killing four of them, could and should have been arrested before three of his victims had died. And would have been if the Met had shown proper competence.
Even worse, Port's methodology involving the administration of a particular drug, and his modus operandi, opens the possibility that he was responsible for many more killings, given 58 murders in the Met Police area were carried out in this fashion in recent years.
Can we rely on the Met to properly carry out these further investigations? Only if you are a sea-green optimist, and fail to remember the wise words of Aneurin Bevan in another context; "Why look in the crystal ball, when you can read the book?"
As yet another Met Police Commissioner, Sir Bernard Hogan-Howe, stumbles into unlamented early retirement, are we just going to sit back, watch a replacement being appointed, and hope for the best?
'No' has to be the only answer.
Those who fail to learn the lessons of history, are doomed to repeat them.
Drawing on my own experience as a Home Office Minister for five years, I say what is needed is a full scale statutory Royal Commission, to make a root and branch investigation into the Met, its leadership and effectiveness, and everything about what it does, and how it does it. That would be a fitting way of marking the gravity of all this.
Currently, the Met is a shambles. Policing is far too important to be left to plank-headed coppers like Hogan-Howe.
Time for a clean-up, but one based on proper investigation, proper evidence, proper evaluation of that evidence, and proper implementation of the findings.
This will take time. Years in fact. But if, in five years time, we end up with a Met we can be proud of, it will all have been worthwhile.