Here's The Proof Of The Danger Posed By Returning Jihadis
22 February 2017, 12:05 | Updated: 22 February 2017, 15:15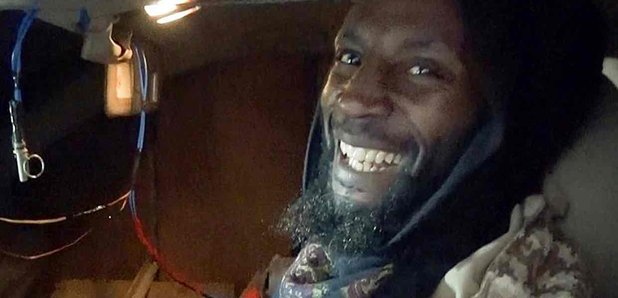 In David Mellor's last blog, he warned that returning Jihadis pose a serious threat to the well being of our country, and its citizens. He says this man is the proof.
Proof positive that this is reality, not fantasy, comes this morning as we look at the smiling face of Manchester born Ronald Fiddler on the front pages of most papers. Fiddler died a few days ago, driving a truck packed with explosives into Iraqi positions outside Mosul. He could just have easily been driving a truck full of explosives into football crowds outside Old Trafford or the Etihad.
Fiddler, aka Jamal al-Harith, shows how deeply damaged these fanatics are.
Arrested in Afghanistan in 2001, he was taken to Guantanamo Bay as a terrorist suspect.
He denied it - well, he would, wouldn't he? His denial should have fallen on death ears, but didn't.
Tony Blair and David Blunkett believed him and petitioned the Americans for his release. After two years he got out, and returned to the UK, where he and others threatened to sue the British Government.
In a panic, the government - under David Cameron by this stage - caved in.Fiddler and at least 15 others, were each paid £1 million or more to shut up, itself an outrageous abuse of public money.
You'd have thought that Fiddler would have quit while he was ahead, having conned us out of a million quid. But not a bit of it. A fanatic he was. A fanatic he remained. In 2014 he slipped out of the country and joined up with IS.
The good news is that he is now dead, and can trouble us no more.
The bad news is that others like him are already back in the UK. As I wrote yesterday, it is alleged that up to 500 have returned.
No doubt some of them will have seen enough of IS to be sickened by the whole thing and will never do anything violent again. But, inevitably, others will follow the Fiddler path, only this time here at home.
The Home Secretary and the police, had powers to detain these people, remove their passports, and/or subject them to close scrutiny. But, it seems most are free to do whatever they want.
Nice thought isn't it, as you make your way today through crowded places, to know that there are fanatics in our midst wanting to destroy us all.