Time For May To Get Involved In 'Poppygate'
3 November 2016, 17:38 | Updated: 3 November 2016, 17:45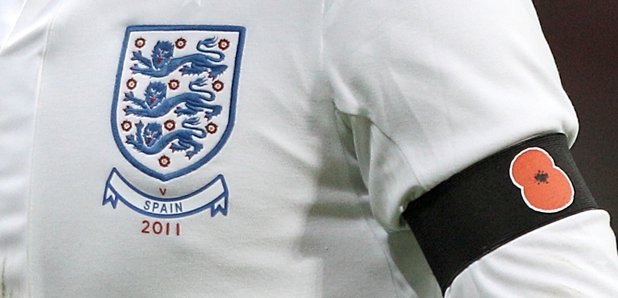 Anyone who thinks the fall of Sepp Blatter meant FIFA had been cleaned up, look away now.
The storm in a flower vase over Remembrance Day Poppies shows FIFA, if anything, is in a worse state now under their new leader. That's an arisen-without-trace apparatchik called Gianni Infantino, who sounds like a minor character from The Godfather, and has yet to prove he doesn't think like one.
But the person causing all this trouble is his star appointment, Fatma Samoura, who has arrived from the UN with no previous experience of football as Fifa's new £1 million a year Secretary-General.
Under Blatter, poppy armbands were allowed in 2011. Under Fatma, apparently, they are not, for the most idiotic of reasons. "Britain is not the only country that has suffered as a result of war...my own continent has been torn by war for years. The only question is, why are we making an exception for just one country?", she says.
Raise your game Fatma. If Senegal had a Remembrance Day, with a symbol of remembrance, they too should surely be allowed to wear it during a football game.
The real point – and for a million quid a year girl, Fatma should be capable of grasping this – is the difference between a badge of remembrance, no different really from the minute's silence so common at football, and a political slogan. The poppy has nothing to do with politics, and nothing to do with promoting a political cause, it's just a way of showing we continue to remember and value sacrifice.
But then, maybe this isn't about logic. This is about Fatma, who plainly comes into the job with all the usual prejudices against Britain of senior UN officials.
If Fatma wins this one, she will find other opportunities to do us down.
Which is why another woman - paid a lot less - should move to centre stage: Theresa May. She said yesterday Fatma's behaviour is "utterly outrageous", and FIFA should clean up its own act, not tell us what to do.
But Fatma and Gianni, now living high on the hog at the summit of the massive slush fund that is FIFA, won't clean up FIFA's act. They have no incentive to do so, unless serious governments around the world take them on.
A pernicious blend of corruption and incompetence is still so deeply ingrained in football, that only root and branch reform of Fifa will make a difference. And that can only come from government pressure. So, Theresa, are you up for it?
Or will we all troop along in 2018 to a World Cup in Russia bought and paid for by Putin, and then toddle off to Qatar in 2022, and revel in the most blatant of all examples of Fifa corruption, where a totally inappropriate venue was selected for a World Cup, proving that corrupt practices are not just a fringe activity at Fifa, but totally centre stage.
Fatma's not going to do anything about any of this. So, Theresa, over to you.