Scottish government under added pressure to close attainment gap after results day drop in pass marks
8 August 2023, 18:50 | Updated: 8 August 2023, 19:27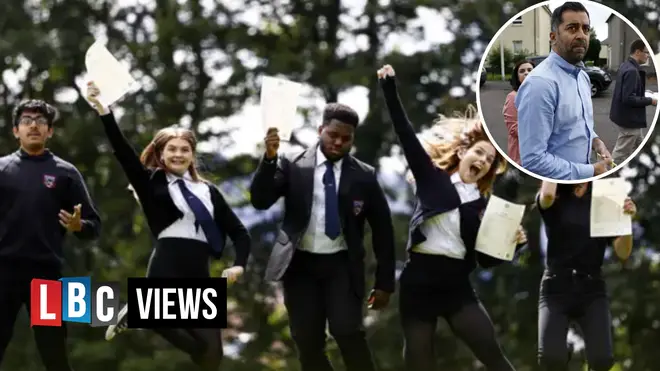 Results day. Two words that can trigger an anxious twist in the gut of pupils and parents. Even in those of education ministers.
Today 140,000 pupils in Scotland found out whether all the hours of toil, the burning of midnight oil, were worth it.
Either by text, or by the traditional delivery of large brown envelopes, the two to three months of anticipation - or perhaps dread - have come to an end.
There are always winners and losers on results day. It's the winners we mostly hear from, the straight-A students who seem to have their futures mapped out; they will be the faces beaming from Scotland's newspaper front pages tomorrow. And good for them.
Read More: Higher Education Minister expands on recruitment limits on 'Mickey Mouse' degrees
Those who didn't get what they'd hoped for, or expected, now have to weigh up whether it's worth putting in an appeal (especially when the system has reverted to exclude teachers' valuations, coursework or even prelim results) while their parents try to rally round telling them about "no one path" and "you're more than your results" - all true but still hard to swallow.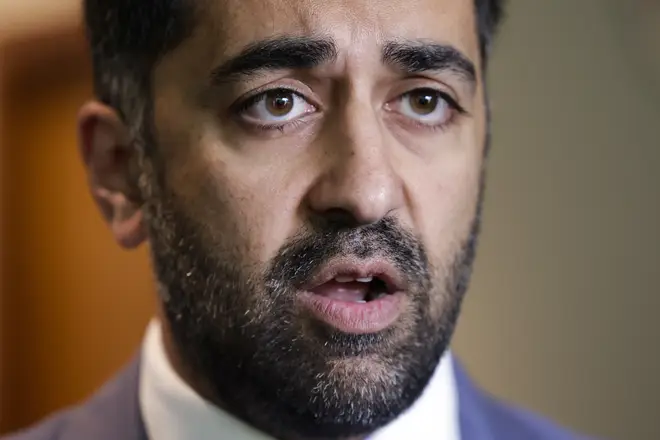 For the Scottish Government, results day is also fraught with potential dangers, especially since the disruption of the education system through the pandemic.
Both First Minister Humza Yousaf and his Education Secretary Jenny Gilruth will have had their fingers crossed that the results would mean more pupils gaining more exams at higher grades, and that the stubborn poverty-related attainment gap will have narrowed between the most and least deprived children.
And certainly, if you read the government spin, you'd think both had been achieved. More kids passing at National 5, Higher and Advanced Higher level than, whisper it … 2019. Yes, they've gone back to pre-pandemic statistics to pull a rabbit from the hat, when in fact the pass marks are down on the last three years and the attainment gap has widened again.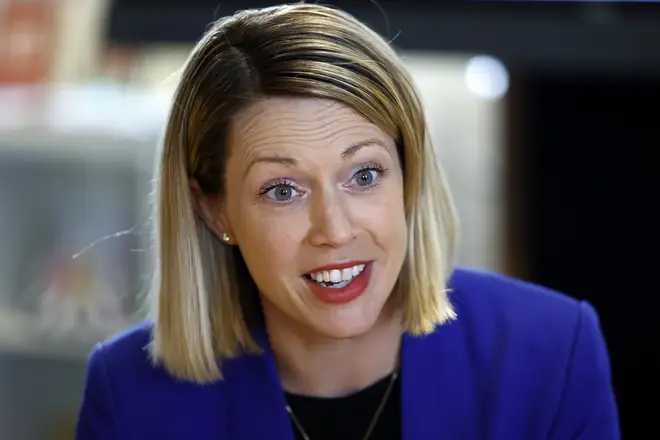 The government says that these years are just not comparable, such was the upset to the system - exams being cancelled, then a more hybrid form, before last year's near return to a kind of normal but with a large dollop of generosity when it came to grading, and an appeals system that looked beyond just whether the exam paper marks had been totted up correctly.
That is all true. But comparisons can be made when it comes to the impact on pupils of the pandemic.
Read More: 'I am certain that I have done nothing wrong': Nicola Sturgeon insists she is innocent following shock arrest
Those sitting their exams for the first time, the fourth-year cohort, missed almost a whole year when in S2. They then had to rattle through their third year trying to catch up and saw teacher strikes affect their learning in the last year.
It's a similar situation, probably worse, for those who have sat their Highers. Indeed every child who sat an exam this year will have had their high school education impacted in some way by Covid. Some kids can sail through such disruption, for others, particularly those with more chaotic backgrounds or parents working three jobs to make ends meet, it is far harder.
But none of that is being taken into account by the Scottish Qualifications Authority - an organisation which itself is supposed to be in the process of being scrapped because of the shambles of the grades system during the pandemic, yet seems to cling on to life, zombie-like.
It claims that its grading has this year been "sensitive" - yet not sensitive to the challenges some youngsters face, or to the fact that just maybe teachers' evaluations should play a part in grading.
Back in 2020, when exams were cancelled and grades were based on teacher valuation and coursework, Scotland's pass rate shot up and the attainment gap shrunk remarkably - the eradication of that gap was something the former First Minister Nicola Sturgeon said she should be judged on. It was, she said, a moral challenge.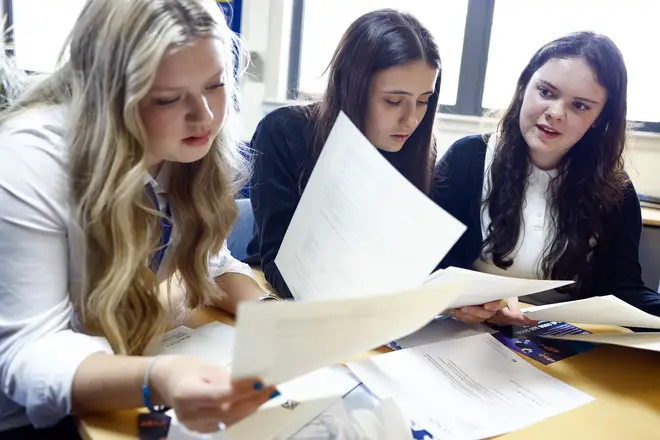 Looking at today's results, that challenge has not been met. Jenny Gilruth says she's conscious of the impact of the cost of living crisis - and that will undoubtedly have had an effect - but this year's results add grist to the mill of those seeking full-scale reform of Scotland's education system, including the scrapping of exams. A Scottish Diploma is already being mooted which could see students sit just one exam in a subject if they want to study it to Higher level - no need for a National 5 qualification first.
All of this is still just in the ether, discussions yet to be had, decisions far from being made, but this year's results will add pressure on the government for action.
And when the results land in England and Wales, look out for just what year the government is using as a comparison and ask whether it's time for the conversations happening in Scotland to be replicated elsewhere in the UK.