The Chancellor has a chance to turn the tide and steer the UK back to growth – will he take it? Writes Matthew Crummack
21 November 2023, 08:43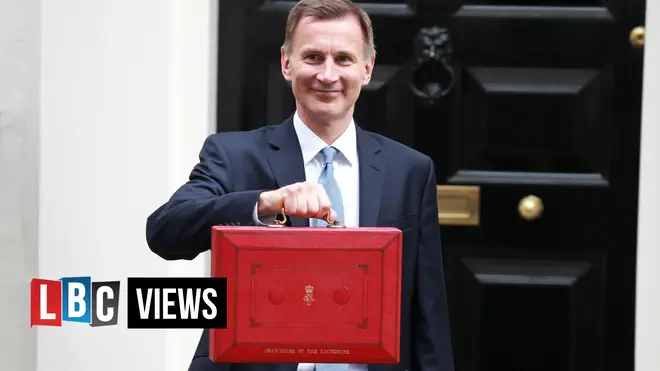 Matthew is the CEO of Domestic & General
The last seven or eight years have been perhaps the most unstable political time for the UK in recent memory.
We've had five Prime Ministers, six Chancellors, and countless cabinet ministers – it would be hard for any Government going through this level of change to provide consistent and stable economic policy.
The churn, let alone differing ideological approaches, make this nearly impossible.
What's more, the wider global economy has taken several big hits in the last three years, from the pandemic to the Russian invasion of Ukraine, piling more pressure on the UK's domestic situation.
Ahead of tomorrow's Autumn statement, the Chancellor has to put two things at the heart of his program – stability and long-term thinking.
However, this doesn't necessarily entail a "do nothing" scenario. In fact, a clear plan to reinvigorate the economy is exactly what's needed, with the biggest and clearest lever for the Government to pull being investment.
A consistent fiscal approach, incentivising businesses to invest, coupled with strategic Government involvement, is crucial to getting the private sector firing again. We need a well thought-through plan to make it as easy as possible for UK companies to grow, especially in the current environment.
By injecting funds into public infrastructure like the rail network, healthcare and becoming a greener country, the Government can encourage both domestic and foreign investors to funnel money into areas which will support growth.
I'd personally like to see a focus on skills and people development. The way we work is transforming rapidly through increased use of digital technology and more recently the introduction of AI in many industries.
But the fact is, we don't have enough people to do the jobs we have, so we need to both develop the skills of people of all ages to do those jobs, and to bring in talent to the country to help fill the gap.
Overall, while the UK economy is facing challenges there have undoubtedly been steps forward, but to match our European peers who are already heading back to consistent growth, it's time for the Chancellor to bring stability and investment.