Hands off the tinsel 'til December 1st - The case against premature yuletiding
15 November 2023, 07:05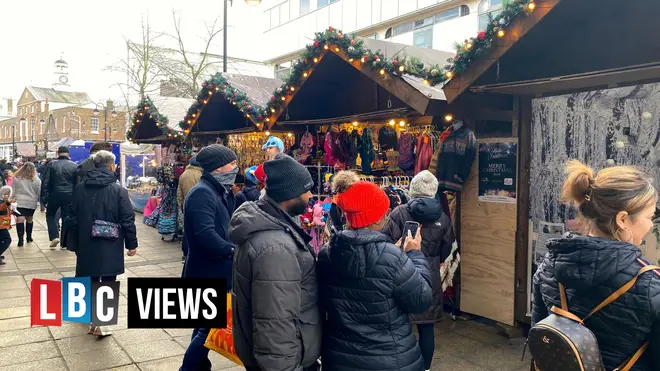 Bah Humbug! It's November 15th and Christmas has already reared its jolly head. As I gaze out the window of my office, the festive market below twinkles merrily away, cheerily relieving tourists of their hard-earned cash. £9 for a hotdog? £7.50 for a pint? Goodwill to all men, indeed!!
Now, I've got nothing against the spirit of Christmas per se. In theory, it's a lovely time for gathering with loved ones, singing carols, midnight mass, Santa-themed pub crawls - you know, generally appreciating our fellow man and spreading holiday cheer.
But let's be honest, the real Santa these days is good old Mr Commercialism.
Some may say it's never too early to get in the holiday spirit. I say, Bah, unrealistic expectations!
Stringing up the lights in dark November only sets us up for seasonal disappointment and lightbulb fatigue come mid-December.
Before you know it, the magic of the Holiday Season starts to feel an awful lot like a gaudy lightsaber duel between retailers vying for your last pound.
So let's press pause on the festivities for now, shall we? Take some time to bask in the magic of autumn, catch up with neglected friends and family, and listen to non-holiday music.
Then come December, the trimmings and carols will feel special again. We may even look upon our fellow shoppers with genuine goodwill once more (and don't get me started on Black Friday)!
At the very least, waiting until next month to indulge our inner Kringle means a reprieve from two more months of Whamageddon.
And I think we can all cheer for that!
So let's hold off on the premature Yuletiding.
Christmas isn't going anywhere.
When the time comes, we can deck those halls and wassail the night away.
But for now, bah humbug to the bells and tinsel!