Thanks for the memories Trevor Francis and Chris Bart-Williams, your legacy will live on
25 July 2023, 13:16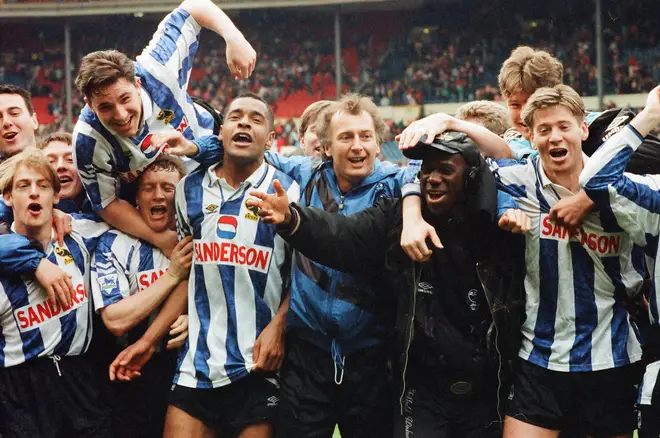 Yesterday was a very sad day for my beloved Sheffield Wednesday.
And forgive my indulgence but I wanted to pay my own tribute to Trevor Francis and Chris Bart-Williams. Two of the people who gave me some of the happiest memories of my life as a Wednesdayite.
When Tricky Trev joined us in 1990, some of us - me included - wondered what he could offer.
Yes, he was a legend of the game but this was an exciting new decade. Francis may have been Britain's first million-pound footballer but that was more than a decade ago.
Was he just there to pick up a final paycheck?
How wrong that was.
Those fortunate to see him play witnessed a talisman whose hunger and desire were the same as the fresh-faced youngster starting out in the early 1970s.
And he had class. It truly was a privilege to see him play. Before long I too was thinking 'We've got Trevor Francis'.
He was among the substitutes in 1991 when Wednesday lifted the league club by beating Manchester United at Wembley. Clearly gutted at not playing, Francis put his personal disappointment to one side to celebrate with the rest of the team and us adoring fans.
Then he became manager. Household names such as Chris Waddle and Des Walker arrived at Hillsborough. The football was brilliant and breathtaking.
Third in the league, two cup finals at Wembley, European competition. It was a great time to be a Wednesdayite.
Among those joining the cast of superstars was a fresh-faced teenager from Leyton Orient called Chris Bart-Williams.
He had energy, class and chipped in with a few goals famously netting a hat-trick against Southampton.
'Bartman' was the first player to make the first team regularly that was also younger than me.
Yesterday was a sad day for Wednesday. Both 'Tricky Trev' and 'Bartman' were integral parts of the best years supporting Wednesday.
Many of us developed or reaffirmed our love for Wednesday in those days.
How I wish they had gone on for longer and some of the younger generations had the chance to see players of their class in action.
All I can say to both of them is thanks for the memories. Your legacy will live on.