It would be just not cricket if children end up copying the Australians
3 July 2023, 09:50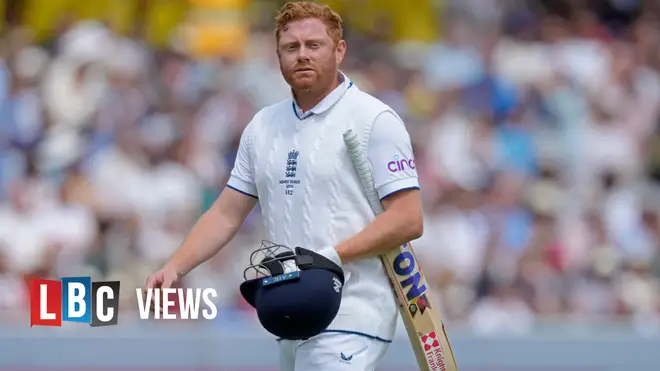 Firstly, it wasn't cheating...
It was definitely unethical, definitely against the spirit of cricket and very disappointing to see but it wasn't cheating.
The Ashes is one of the greatest sporting events. It is always an epic encounter when England locks horns with Australia. No quarter is asked and no quarter is given.
I have been lucky enough to witness several Ashes matches throughout the years.
Many years ago I was at Trent Bridge when Ian Botham smashed Craig McDermott over his head for six. I was at Headingley a few years later when Jason Gillespie tore through the England batsmen.
I chatted with England and Australian stars after the epic Ashes series in 2005 and was at The Oval when Andrew Flintoff ran out Ricky Ponting to set England on the way to Ashes success in 2009.
In each case the cricket was brilliant but so was the sportsmanship.
The image of Flintoff consoling Brett Lee in 2005 after England's sensational two-run victory has entered sporting folklore.
Flintoff himself has said: "I was taught as a kid always respect the opposition first and celebrate after, which I did. I went over to Brett Lee and shook his hand and there's that picture, where I whisper in his ear: 'It's 1-1, son'."
And that is the point.
The Australians had clearly worked out that England batsman Jonny Bairstow walks out of his crease too early.
Do they have every right to take advantage? Absolutely.
They would argue that they have a Test match to win and I can see their point.
But getting someone out behind their back is pushing the etiquette of the game.
I sincerely hope we don't see children copying this tactic on the cricket pitches of England or Australia.
That would be just not cricket!